Dumfries and Galloway police target drivers using phones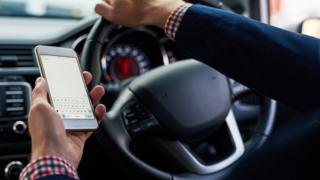 A seven-day campaign is under way in south west Scotland targeting people who use their mobile phones while driving.
Police Scotland said anyone doing so was risking their own life and the lives of others.
They highlighted changes in the law earlier in the year which introduced tougher penalties.
They said anyone getting caught would face a £200 fine and six penalty points on their licence.