Jim Clark and Snowman Rally deaths inquiry begins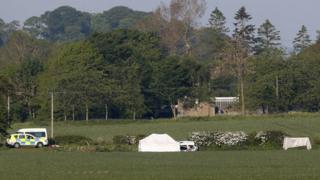 A joint fatal accident inquiry into four deaths at rallies in the Highlands and Scottish Borders has started in Edinburgh.
Joy Robson died at the Snowman Rally in Inverness in 2013.
The following year, Iain Provan, Elizabeth Allan and Len Stern lost their lives at the Jim Clark Rally near Coldstream.
The inquiry at Edinburgh Sheriff Court is expected to last several weeks with dozens of people due to give evidence.
Plans to hold the hearing were confirmed late last year.
The decision followed a change in legislation to allow for a single fatal accident inquiry to be held in relation to deaths in different parts of Scotland.