Soutra Hill quarry operation extension approval advised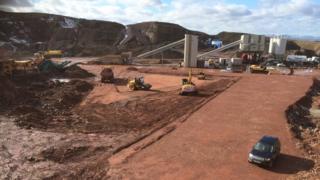 Councillors are being advised to allow the extension of the operational life of a quarry in the Scottish Borders by nine years.
The Soutra Hill site - operated by the Skene Group - currently has consent for 18 years but that would rise to 27.
The company wants to extend its operations to help offset the cost of investment at the site.
Scottish Borders Council is being advised to approve the plans but with a string of conditions.
A legal agreement will have to be put in place to provide a bond to finance the restoration of the site.