Borders General Hospital cancer centre expansion approved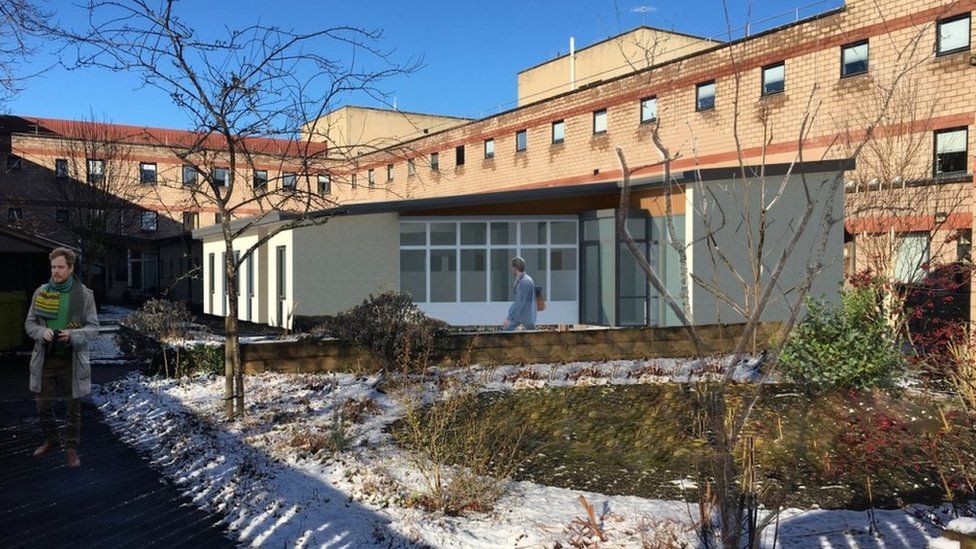 NHS Borders has approved a major expansion and refurbishment of a cancer unit.
It will see an £800,000 investment in the Macmillan Centre at Borders General Hospital to "greatly enhance" patient care.
The money is being provided by Macmillan Cancer Support and the NHS Borders charity The Difference.
The unit will use existing funds as well as launching a fundraising campaign for the remaining money.
The Macmillan Centre opened in 2003 and the new plans will see it extended and reconfigured to create more treatment space and allow greater flexibility.
Judith Smith, Macmillan nurse consultant and lead clinician for cancer, said: "No two patients are the same and our new treatment area will be flexible to allow patients more privacy depending on how they are feeling and the treatment they are receiving.
"Not only that but patients can be here anywhere from 45 minutes to up to eight hours so the extra treatment spaces will allow us to look at the way we schedule appointments in order to prevent unnecessary delays for patients on the day.
"With this, as well as an updated and more pleasant environment throughout the centre, we hope to improve the overall experience for our patients."
Patient Tom Clapham said the team at the centre already did a "wonderful job".
"Many people's lives are touched by cancer so anything that will help the nurses with the vital work they do and will also make life a little easier for those facing the difficult journey that a cancer diagnosis brings, is well worth doing," he said.
Macmillan's head of services in Scotland, Janice Preston, said it was delighted to be part of the improvement works.
"Macmillan wants to ensure everyone affected by cancer in the Borders receives the best care and in the most supportive environment," she said.
"The refurbishment of the Macmillan Cancer Centre will also help us improve the much-needed support offered to patients and their friends and family.
"Our significant contribution of £400,000 is thanks to the continued support of people locally who work so hard to raise funds.
"We simply couldn't do it without them and we are extremely grateful."
It is hoped that work will begin in the new year, with the centre remaining operational with efforts made to minimise disruption.
Related Internet Links
The BBC is not responsible for the content of external sites.