Olympian Rhona Howie 'gutted' by Dumfries gold medal theft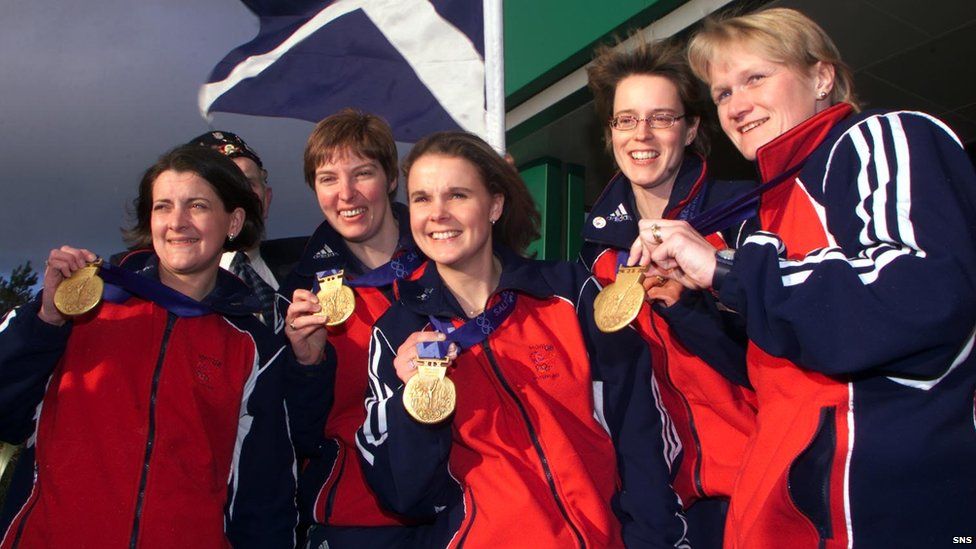 Scottish curler Rhona Howie has told a court how she was "gutted" on hearing her Olympic gold medal had been stolen.
She was giving evidence in the trial of the men accused of breaking into Dumfries Museum and taking medals, a chain of office and a casket.
Ms Howie, formerly Martin, won the medal skipping the British women's team in Salt Lake City in 2002.
Stewart Pettigrew, 34, of Collin, and Charlie Walker, 25, of Glasgow, both deny committing the offence in 2014.
A third accused did not appear in the dock at Dumfries Sheriff Court.
Ms Howie told a jury how much the medal meant to her and how upset she had been by its theft.
"In all my years of playing that was a special one," she said. "I just went into tears."
The gold medallist, who lives in Ayrshire, told the jury how the medal represented to her all the years, hard work and the many hours of practising and competition she had put into the sport.
She said: "I used to take it to schools and let the kids have a go at wearing it.
"I can't do that now and it feels quite hard."
Ms Howie told the court how she had loaned the medal along with other items from her career for a special exhibition set up at the museum to coincide with a curling event in the area.
Shown a photograph of the medal and asked if it would be possible to get a replacement she replied: "It is irreplaceable."
The court was told that entry to the museum was gained by jemmying a door and a shutter.
The trial before Sheriff Brian Mohan continues.
Related Internet Links
The BBC is not responsible for the content of external sites.