Cairnryan port puppy trafficking powers extended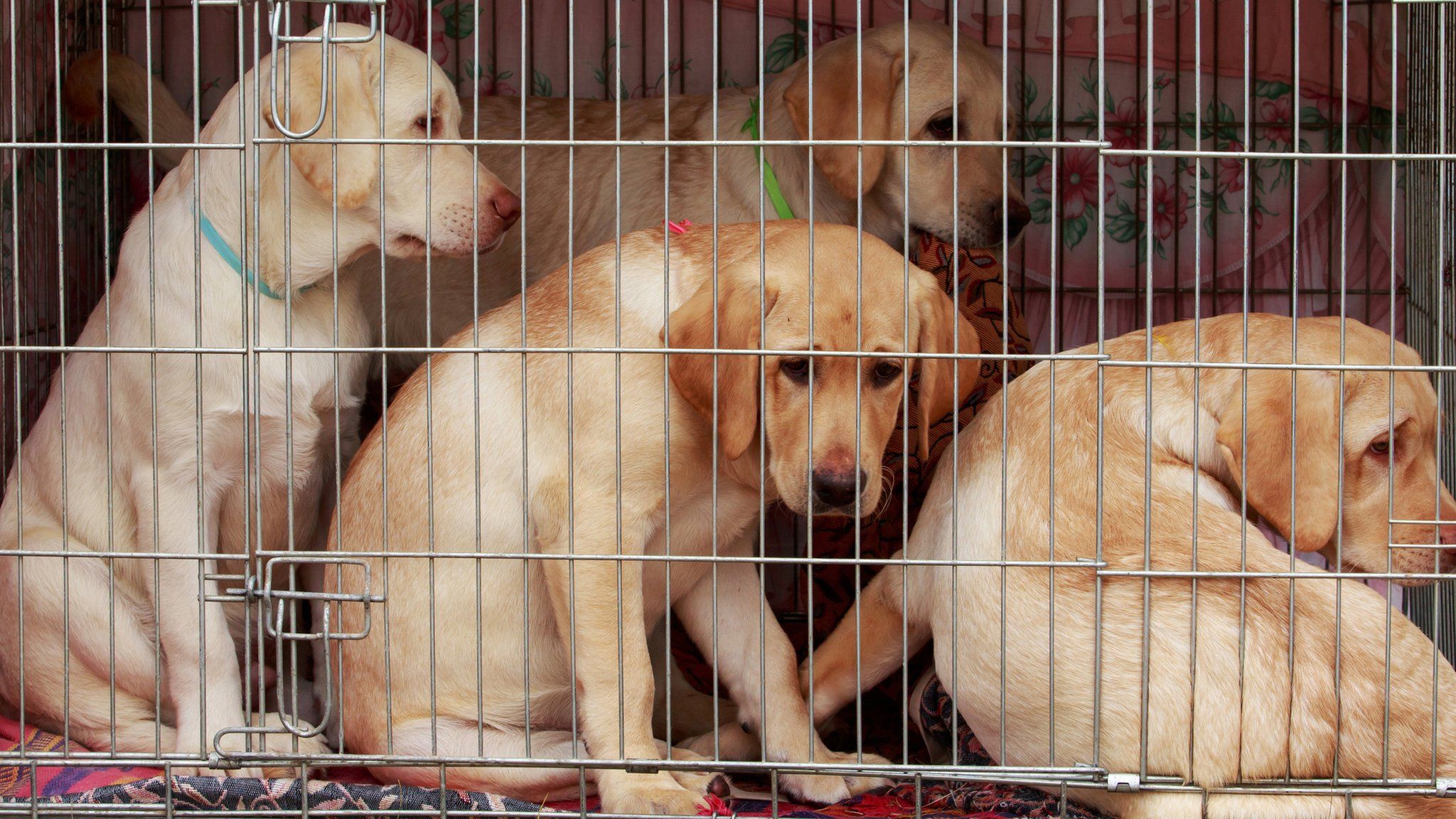 A 12-month extension has been agreed to powers which have seen dozens of puppies seized at the port of Cairnryan in a bid to tackle trafficking.
The scheme started last year after concerns raised by the BBC Scotland programme The Dog Factory.
Since it began, more than 170 puppies have been recovered from suspected traffickers and later rehomed.
The scheme was due to end in November but Dumfries and Galloway Council has continued it for another year.
The enforcement project involves the council's trading standards department working jointly with officers from the Scottish SPCA and the police.
Trading standards manager Sandra Harkness said the scheme was having a real impact.
"I think it is working well - we are working together as separate enforcement agencies which is good," she said.
"We are building up quite good intelligence pictures of the traffic that is coming through the port now."
Ms Harkness added that awareness of the project was also increasing.
"While there are still some puppies coming through it appears that they are more legitimate than they were - they seem to have paperwork and certificates now with them that they didn't have before," she said.
"I can't say that we're finding everything that is coming through but certainly I think the profile has risen and people know to expect now to be stopped."
She said the enforcement operation was only part of how the authorities hoped to tackle the problem.
Additional measures to address the issue include expanding a trusted trader scheme to include licensed dog breeders.
Related Internet Links
The BBC is not responsible for the content of external sites.