New Dumfries hospital completed on schedule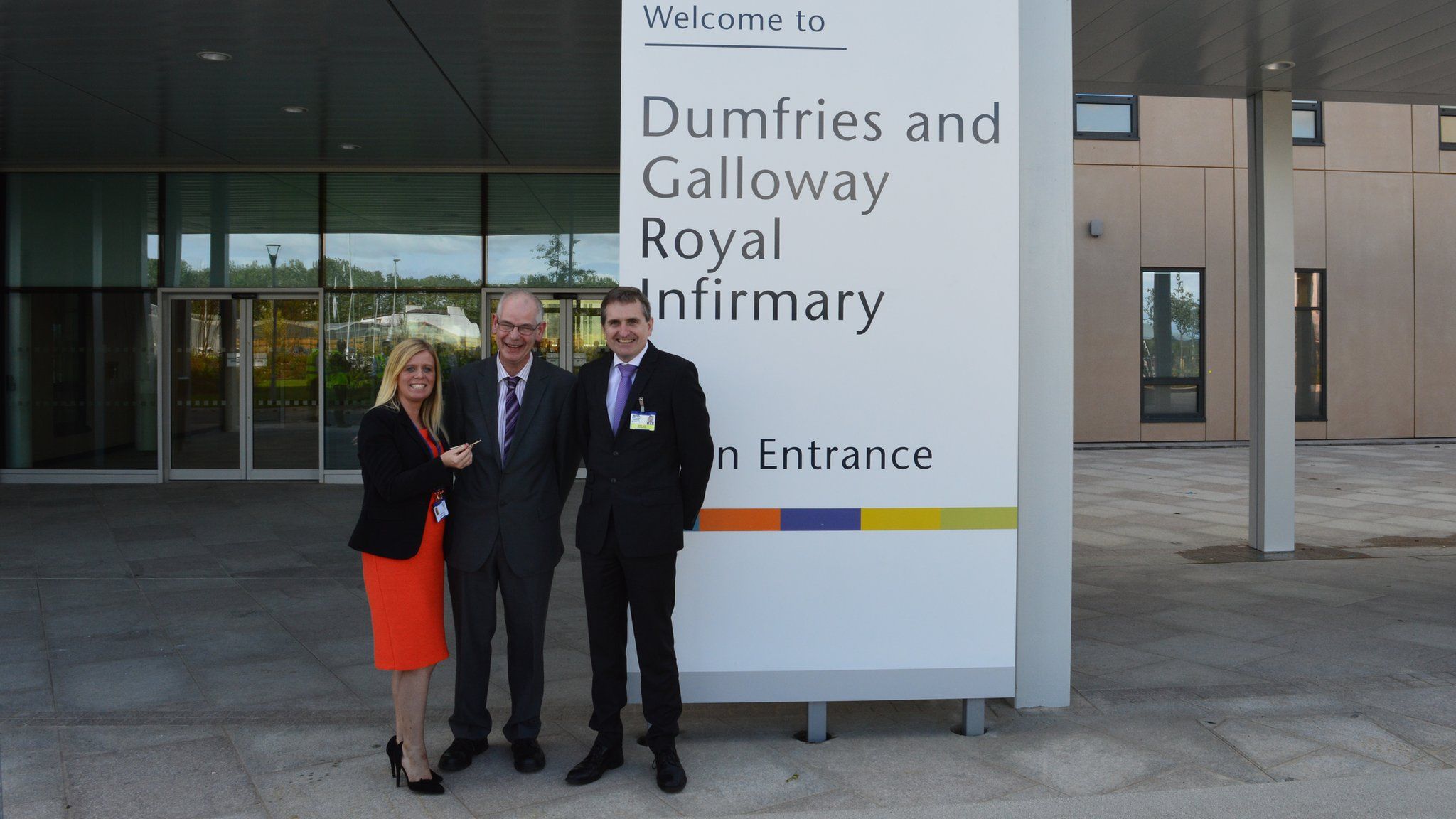 The £270m project to build a new general hospital in Dumfries has been completed on budget and on time.
Keys for the facility have been handed over to NHS Dumfries and Galloway by High Wood Health's construction partner Laing O'Rourke.
The next 12 weeks will see the building equipped and more than 2,000 staff take part in an orientation programme.
The four-day transfer of patients, staff and equipment will take place between 8 and 11 December.
NHS Dumfries and Galloway chief executive Jeff Ace said: "I am absolutely delighted to be handed the keys to our new hospital.
"It's a fantastic facility set in exceptional surroundings and has by far exceeded our expectations.
"This is a truly momentous occasion for NHS Dumfries and Galloway and we cannot thank High Wood Health and construction partner Laing O'Rourke enough for turning our vision for the new DGRI into a reality."
Julie White, chief operating officer for NHS Dumfries and Galloway, said it was an important landmark.
She said staff and patients would soon be able to enjoy the benefits of a "modern, state of the art facility".
Ms White said that would allow the health board to "continue to provide the highest possible standards of care" while taking advantage of "technological advances in many aspects of healthcare".
Related Internet Links
The BBC is not responsible for the content of external sites.