Giant iguana found in Borders layby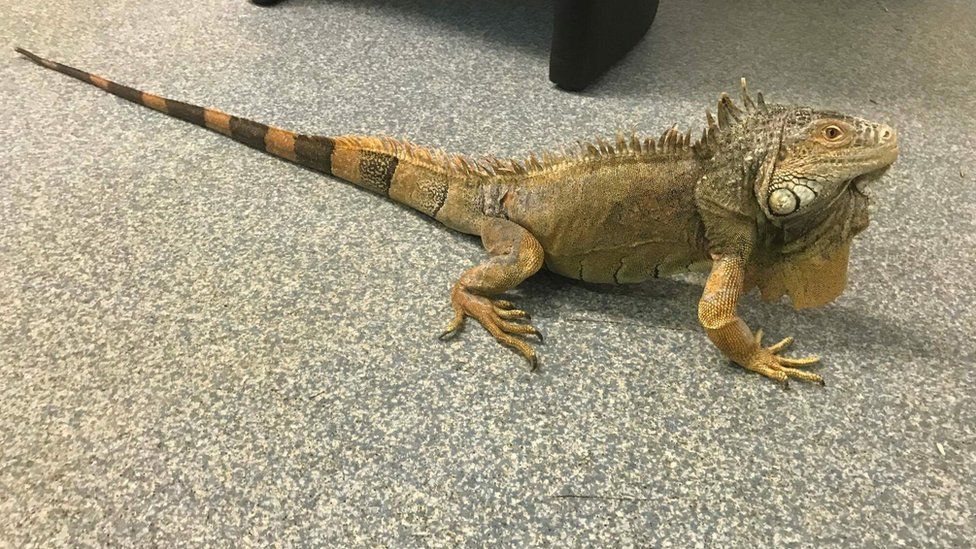 A giant iguana is being cared for by the Scottish SPCA after being found in a layby in the Borders.
The green lizard was spotted by a member of the public on the A72 near Broughton on Tuesday.
Animal rescue officer Dawn-Vale Lowdon said: "Despite having a few bumps, he was alright once he had been warmed up.
"He is now being cared for at our centre in Lanarkshire where he has been named Iggy."
Ch Insp Fiona Henderson said: "Green iguanas are kept commonly as pets.
"They require a lot of care as UV lights, heating and a big vivarium is needed to keep them comfortable.
"Iggy's tail alone is at least 3ft so he's very large, although he is now an adult so shouldn't grow any more."
Anyone with any information should contact the Scottish SPCA.
Related Internet Links
The BBC is not responsible for the content of external sites.