DG One centre independent inquiry costs revealed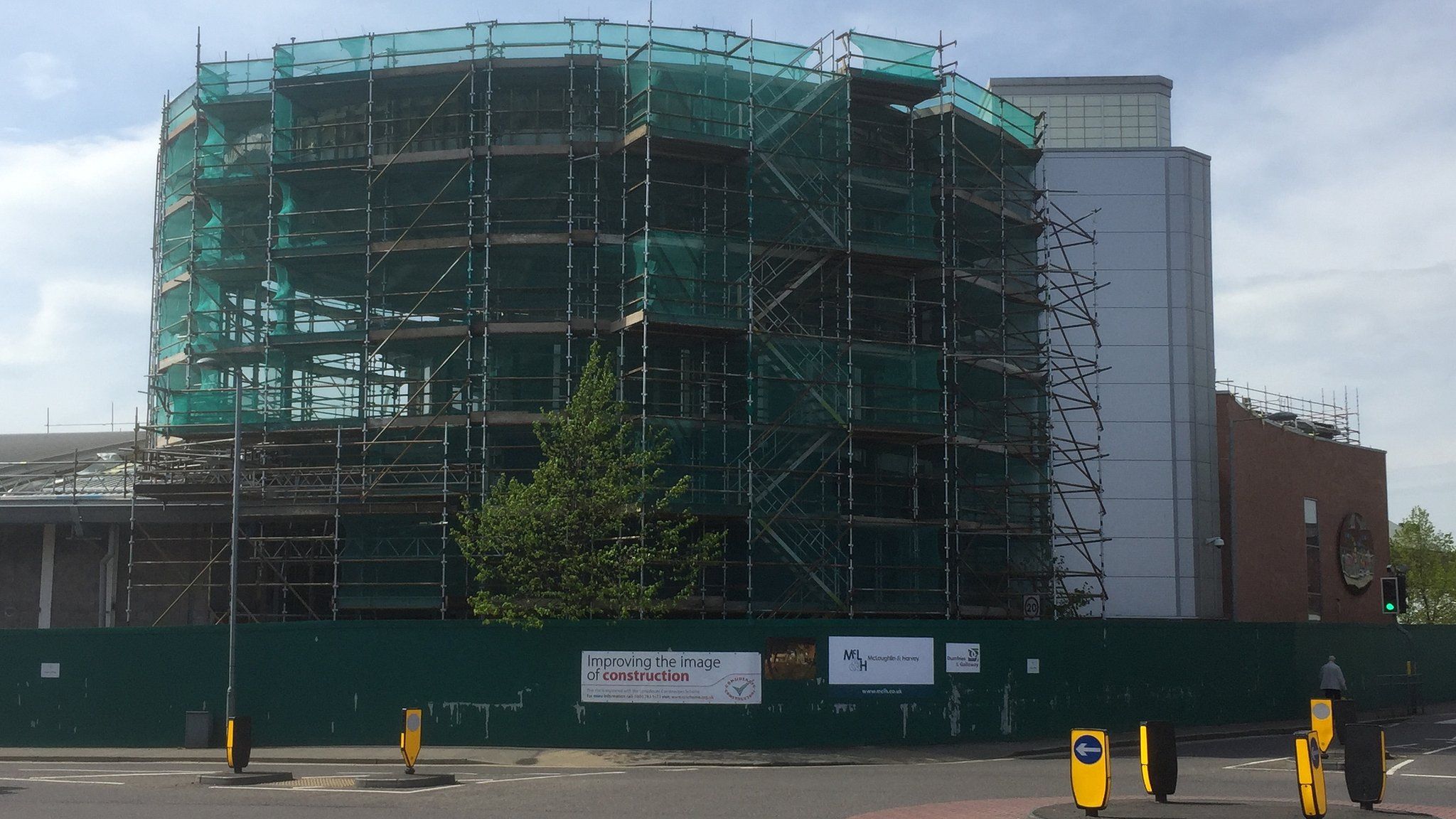 An independent inquiry into construction flaws at the DG One leisure centre in Dumfries will cost about £250,000.
A timetable for the investigation will go before Dumfries and Galloway Council next week.
It is hoped a full report on the situation can be presented to the local authority in March next year.
Earlier this year the council revealed repairs on the building were set to run at least £3m over their £10m budget.
That prompted the decision to carry out an "independent, comprehensive and unfettered" investigation.
Councillors are being asked to agree the wide-ranging remit of the inquiry which would include:
the council's leadership and management of both the original and the repairs project
the rationale behind the design and build contract
contractual arrangements between Keir Northern and the council
the authority's handling of the problems with the facility since 2009
why the issues facing the project were not discovered earlier
advice on wider lessons to be learned
However, the scope and remit of an independent inquiry is now set to be agreed.
DG One opened in 2008 but a string of problems led to its complete closure in 2014.
A long-running legal wrangle meant it took nearly two years before the council reached a settlement with original contractors to allow the current repairs programme to begin with a different firm.
It has unearthed further problems which council leader Elaine Murray described as "absolutely shocking".
Councillors decided in July to continue the repairs programme despite seeing the costs rise significantly.
Details of the full scale of those costs have yet to be revealed but they are at least £3m over budget.
If councillors agree to the remit of the inquiry it would start this month with a final report expected in March 2018.
Related Internet Links
The BBC is not responsible for the content of external sites.