First oyster festival creates Stranraer's 'new identity'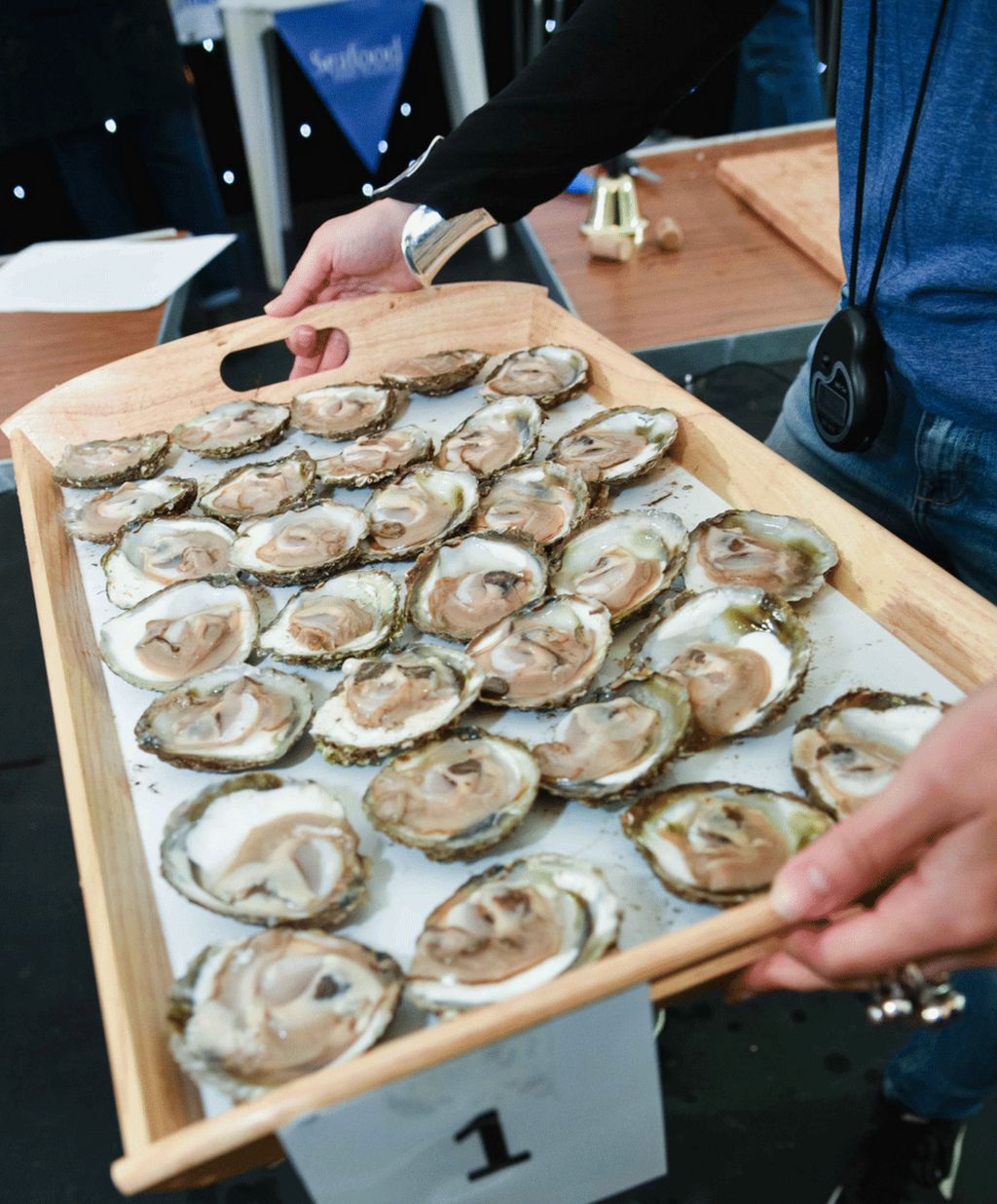 Organisers of the first Stranraer Oyster Festival have described it as a "massive success" with more than 10,000 people attending.
The three-day festival saw 3,000 oysters - about a third of a tonne - eaten over the weekend.
A series of performances, demonstrations and other events were staged in the town.
Stranraer Development Trust chairman Roman Petrucci said: "The festival was incredible and it shows just what can be achieved when our community works together.
"I heard a comment by a visitor that this was the weekend when Stranraer fell back in love with the sea.
"Our beautiful town has always had an affinity with Loch Ryan and with the sea, but when the ferries left town our connection with the water went with it.
"We lost a bit of our identity, but our first oyster festival has given us that back."
He said the oysters had helped to craft a "new identity" for the town.
"Stranraer will quickly become known as a tourism and food destination, somewhere to visit for incredible seafood, warm hospitality and stunningly beautiful vistas," he said.
"Feedback from local businesses is overwhelmingly positive, with increased sales across the board and many businesses reporting record breaking sales.
"We are inspired and excited by the potential of Stranraer Oyster Festival and we have already come up with a host of ideas for how to make it bigger, better and more delicious next year."
The festival also hosted the Scottish Oyster Shucking Championship in partnership with Seafood Scotland which was won by Tristan Hugh-Jones of Loch Ryan Oysters.
He will now go on to represent Scotland in the World Oyster Opening Championship in Galway this weekend.
He said: "The festival was an overwhelming success and the team are completely exhausted by shucking thousands of oysters over the weekend.
"I'm delighted to have won the Scottish championship amongst such tough competition.
"I've always wanted to compete in the Galway World Championship, and I couldn't be prouder to be representing Scotland at this major event."
An independent economic impact study has been commissioned to evaluate the value of the festival to Stranraer and the results are likely to be announced in October.
All images are copyrighted.