Senior secondary pupils in Borders get wi-fi access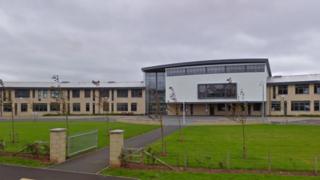 Senior pupils in the Scottish Borders are being given wi-fi access at the region's secondary schools.
The council said it would enable them to connect their own mobile devices in order to "enhance learning".
It has been rolled out to eight of the region's nine secondaries by the local authority's IT partner CGI.
The new Kelso High School will also have the technology when it opens. The council said its filtering system would ensure pupils were safe online.
It is initially being offered to students in S4 to S6.
Forbes McKay, of CGI, said: "Enabling pupils to bring their own devices to school and use them to assist them in their learning has been an ambition of Scottish Borders Council for some time, and CGI is delighted to have been able to deliver a suitable and secure solution."
The council has also recently put in place a new online parent evening appointment booking system to all of the region's schools, after piloting different systems in five schools last year.
'Safe and secure'
Simon Mountford, SBC's executive member for transformation and HR, said: "Today's pupils have grown up with digital technology and it is important that we are able to make best use of this in their learning, while also ensuring that they do so in a safe and secure environment.
"By working with CGI we have been able to do this for all our senior secondary school pupils throughout the Borders, with pupils in Kelso to benefit from this when they move into the new high school.
"We also recognise that more and more parents want to deal with their school online."
He said that following the success of the ParentPay system, the next step was to deliver the online booking system for parents' evenings.
"This has traditionally been a paper-based and labour-intensive operation for school staff, pupils and parents," he said.
"The rollout of the new online system will have a very positive impact for everyone, making it more efficient and time-effective for all concerned."