Kirkcudbrightshire's 'Coo Palace' conversion approval advised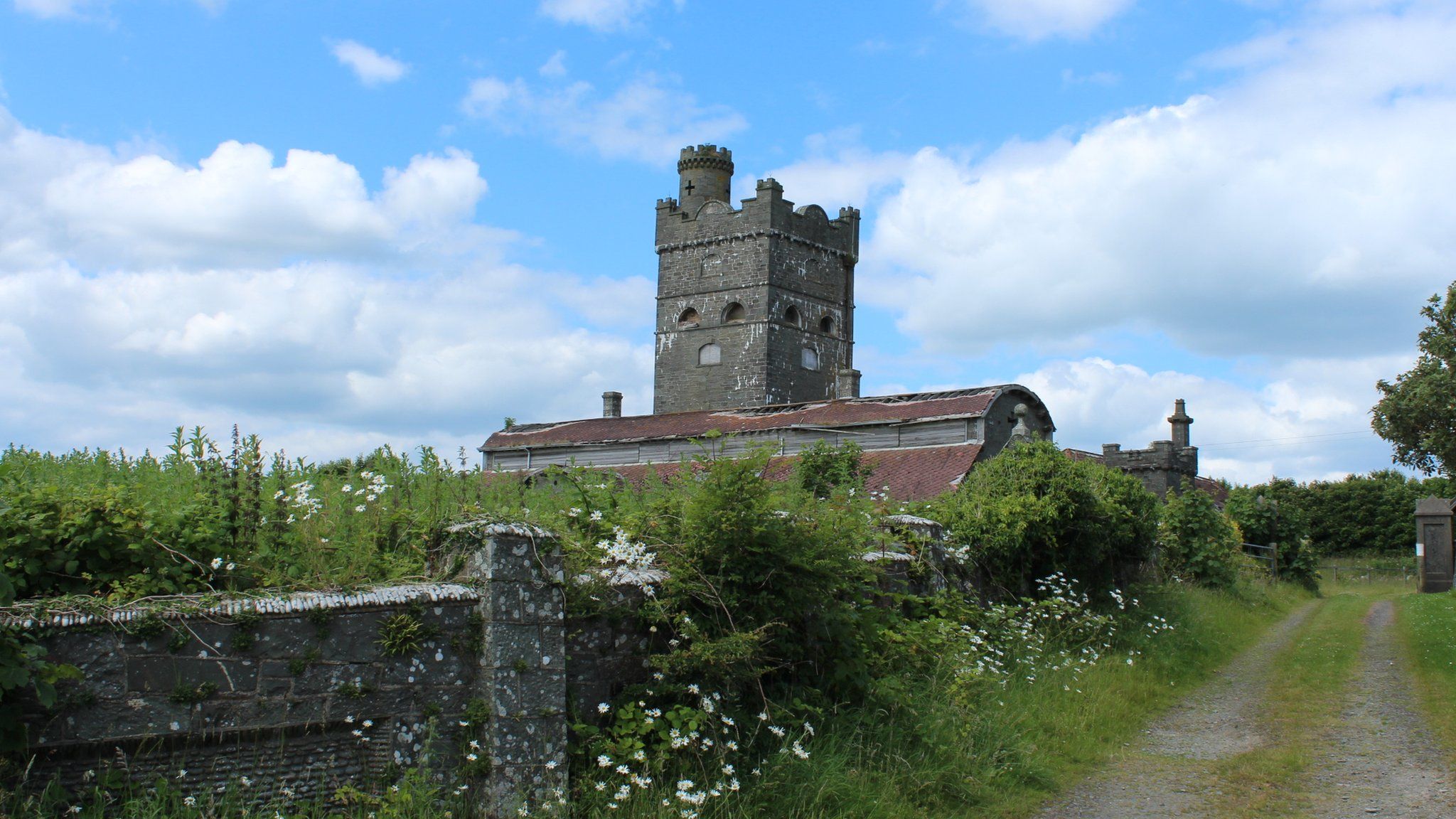 Plans to convert a "Coo Palace", built by a wealthy landowner to house his cattle, look set to be approved.
The landmark building - designed to look like a castle - was constructed in rural Kirkcudbrightshire in the early 1900s to house a herd of 12 cows.
It fell into a state of serious disrepair and in 1991 it was placed on the Buildings at Risk register.
Now councillors are being advised to approve plans to convert the former dairy into luxury holiday apartments.
Part of Corseyard Farm, near Borgue, the Coo Palace has been unused for several decades and is almost derelict.
The proposals would see 24 holiday units created, involving the conversion of the current building and construction of new properties.
The man who built the Coo Palace
James Brown was a wealthy Manchester merchant, chairman of the retail and wholesale drapery firm of Affleck and Brown.
He retired to Knockbrex in south west Scotland and began an extensive building programme on the house and estate from 1895 until his death in 1920.
Apart from Knockbrex House itself which is comparatively sober in design, the other estate buildings are characterised by a stylistic individuality bordering on the idiosyncratic, and always a careful attention to detail using the highest quality materials.
Source: Buildings at Risk Register
Historic Environment Scotland has welcomed the move to bring an "unusual and distinctive" site back into use but with a number of suggestions to amend the design.
Dumfries and Galloway Council is being advised to approve the project but with a string of conditions attached.
Related Internet Links
The BBC is not responsible for the content of external sites.