Easter Langlee waste transfer station approved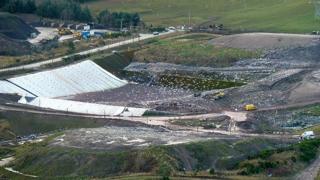 A planning committee has approved amended proposals for a waste transfer station after previously rejecting its own council's £5.5m project.
Scottish Borders Council can now take forward the scheme at Easter Langlee near Galashiels.
In April the committee voted against the project due to road safety concerns.
Committee member Simon Mountford said other recent developments in the area had improved that situation.
However, some residents have claimed the works are "cosmetic" and still do not really address the safety issues and also have concerns about the smell of methane from the site.
The council decided in August 2015 to close the landfill site in the area when it reaches capacity in 2018.
However, before that can happen a transfer station has to be up-and-running to prepare waste to be sent for disposal outside the region.