Dumfries film firm investment safeguards jobs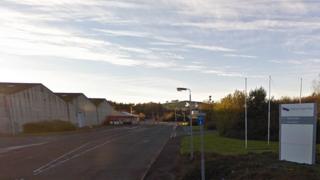 An investment of nearly £1m at a manufacturing plant near Dumfries will help secure more than 70 jobs and create new posts.
The funding for Dupont Teijin Films (DTF) comes from Scottish Enterprise.
Business Minister Paul Wheelhouse announced the award during a visit to the factory which makes polymer film for industrial packaging.
He said the investment would be a boost for staff on the site and also for the wider economy.
"Scotland has a thriving chemical sciences community and is widely recognised for the distinctive capabilities of our business base and research institutions, our international reputation and the potential for significant growth and the creation of high value jobs," he said.
"DTF is a graduate-based business with a firm commitment to youth employment.
"This grant is a strong indicator of the significance the Scottish government places on both support for innovation to grow Scotland's economy and on developing Scotland's STEM subject specialisms."
'Speciality markets'
Moray Mackenzie, operations and site manager at DTF's Dumfries site, said it was an important investment.
"This will introduce new polymer and film capabilities to the site to support the development and manufacture of innovative films targeted at meeting the needs of hi-tech speciality markets across Europe and the USA," he said.
Silvio Clemente, head of company growth at Scottish Enterprise, said it would allow further development of existing production lines and new products.
"We wish the team every success with this latest R&D project and we'll be continuing to work with the company as it strengthens its local presence in Dumfries and explores international business opportunities for growth," he said.