Icy conditions spark frozen loch warning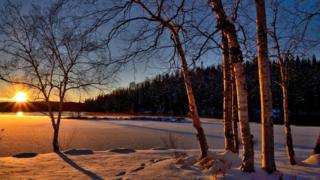 Police in southern Scotland have urged the public not to be tempted to walk on frozen waterways.
The warning comes after a string of yellow Met Office be aware warnings for ice in the region.
Police in Dumfries and Galloway asked people to "stay safe" by not venturing out onto frozen water.
They said stepping out onto the icy surfaces was "very dangerous" and asked parents to warn their children of the risks too.