Scottish Borders Council by-election date set after MSP resigns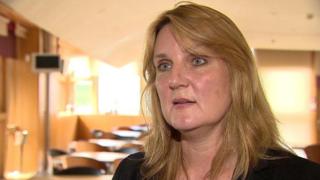 Voters will go back to the polls in the Scottish Borders in February after an MSP resigned from her council role.
South of Scotland Conservative Michelle Ballantyne announced earlier this month that the "time was right" to leave her local authority position.
She took up the seat in the Scottish Parliament vacated by fellow Tory Rachael Hamilton who quit to fight a constituency seat which she won.
The Selkirkshire ward by-election will now be held on 22 February.
A report to the council said the cost of the vote was likely to be somewhere between £25,000 and £28,000.
It said the local authority should be able to meet it from the budget set aside for the elections held in May this year.