Pubwatch scheme extends its reach to Newton Stewart and Wigtown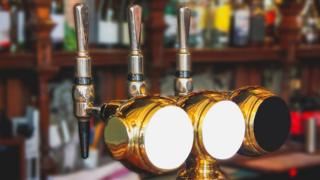 A scheme which allows licensees to ban individuals from their premises in south west Scotland has been extended.
Sites in Newton Stewart and Wigtown have signed up to the area's Pubwatch to join up with their counterparts in Stranraer.
It means that anyone issued with an exclusion order could find themselves banned from dozens of premises.
PC Ronnie Boyce said it was important to stress the project was run by licensees but with police assistance.
Any bans imposed are a civil action brought by Pubwatch members with the aim of "early intervention".
Police stressed that any individual did not need to be involved in criminality or convicted of an offence to be the subject of an exclusion.
There is a right of appeal against any ban which is referred back to scheme members.
Police said that over the festive period the Pubwatch extension was a "timely reminder to revellers about their personal safety and possible consequences of their actions".