Duke of Buccleuch made Knight of the Thistle by the Queen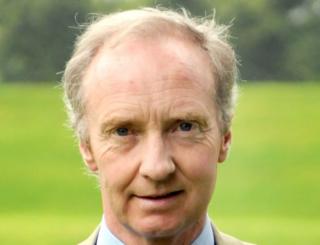 A Scottish duke has been handed a rare honour by being made a Knight of the Thistle by the Queen.
Richard Scott, the Duke of Buccleuch and Queensberry, becomes a "sir" following his appointment to the Order of the Thistle, the greatest order of chivalry in Scotland.
It honours Scottish men and women who have held public office or contributed in a particular way to public life.
The appointment was announced on Friday evening in The London Gazette.
There are just 16 knights within the order, in addition to certain members of the royal family - the Queen, the Duke of Edinburgh, the Prince of Wales, the Duke of Cambridge and the Princess Royal.
The appointment of the Duke of Buccleuch, one of Britain's largest landowners, will be backdated to St Andrew's Day 2017.
A spokeswoman for Buckingham Palace confirmed the appointment and said he will also act as the Lord High Commissioner - the Queen's representative - to the General Assembly of the Church of Scotland in 2018.
The annual Kirk gathering will get under way on Saturday 19 May, the same day as the wedding of Prince Harry and Meghan Markle.