Storm Eleanor photos could improve flood warnings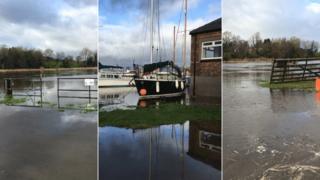 A council has appealed for photographs from Storm Eleanor to help improve its new flood warning system.
Dumfries and Galloway was hit by winds gusting up to 77mph and significant coastal problems last week.
The local authority has asked the public to send in images of the flooding experienced at the time.
It said that would help improve its warning system by using evidence of "what actually happened" across south west Scotland.
Anybody with photographs has been asked to send them to the council with details of when and where they were taken.