Knockengorroch 'world ceilidh' artists unveiled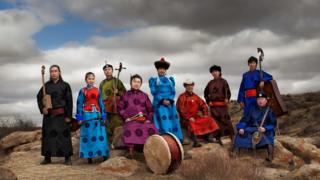 The first acts have been unveiled for the Knockengorroch "world ceilidh" event in Galloway.
Performers from the United States, Mongolia, the Netherlands, Spain, Egypt, Japan and Ghana will take part.
Cut Chemist, Transglobal Underground and Les Amazones d'Afrique are amongst the acts involved.
Organisers said the line-up was looking "really exciting" with a mix of Scottish and international artists booked for the event from 24-27 May.
Billed as a "global hoedown in the hills" the festival takes place on a site near Carsphairn.
It has been held at a number of locations since the late 1990s.
Organiser Liz Holmes said: "There isn't a better place than our natural, open amphitheatre in the hills to hear the fantastic music we've booked to play."