Plastic bottle campaign aims to expand across Scotland
By Giancarlo Rinaldi
South Scotland reporter, BBC Scotland news website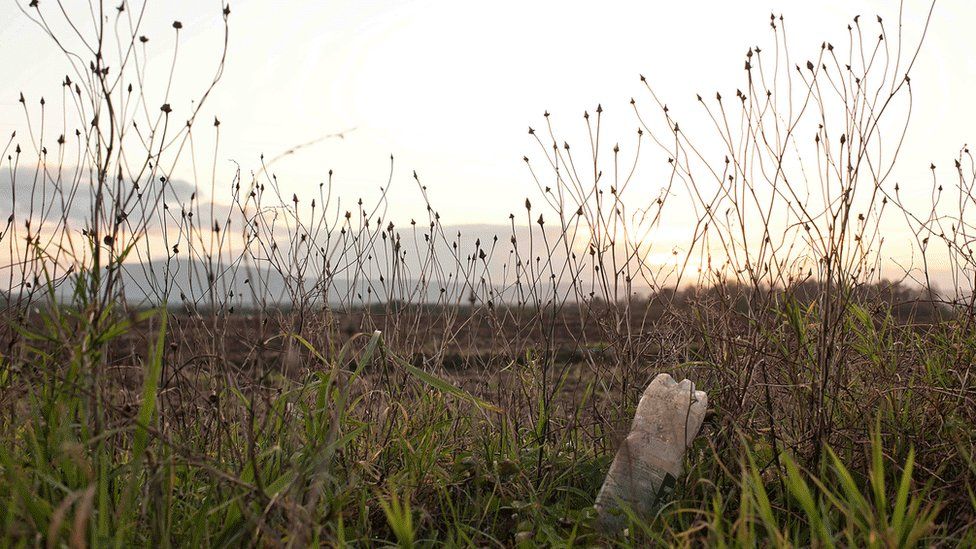 A project being run to reduce single use plastic water bottles in south west Scotland hopes to be extended across the country.
Refill D&G started in Dumfries and Galloway last year and now has dozens of businesses on board.
It encourages traders to offer to fill up reusable bottles with water free of charge.
Customers can download an app to find out where the nearest business offering the service is located.
Project Manager Jayne Murdoch, of the Crichton Carbon Centre in Dumfries, said it had a number of key aims:
reducing single use plastic water bottles
raising awareness around plastics, specifically single use
becoming the first region in Scotland fully covered with Refill points
creating a community of "environmentally conscious people and businesses"
gathering information on the other issues businesses and the public face around plastics
It started in October last year, following in the footsteps of a number of other Refill schemes south of the border.
"It has been very different from them," explained Ms Murdoch. "They have mainly been in cities so it has been a real challenge in Dumfries and Galloway."
Nonetheless, at the last count there were about 80 businesses signed up.
"We got a few key businesses on board first," said Ms Murdoch.
"I thought if we can get a spread across the area then we could do a virtual launch.
"There was nothing in Scotland and we wanted to make Dumfries and Galloway the first area with coverage."
Since then it has reached other parts but the region still has a greater concentration per head of population than anywhere else in the country.
"It is really good for Dumfries and Galloway as people come here from other areas and it's great for them to see what businesses are involved - it fits into people tourism," said Ms Murdoch.
"It affects all of us - plastic is already in the food chain, it's already in our water.
"I love the fact that the government is getting involved and saying we have got to do something."
But why would a business sign up?
"We are not recommending anybody stops selling water or affects their business," explained Ms Murdoch.
"But if people are coming in to fill up a water bottle they might buy something else."
And for the customer, she believes, the savings over a year of getting tap water in a reusable container rather than bottled could get close to £200.
"It is about behaviour change, it only takes a few months for people to get used to carrying it about," she said.
The Crichton Trust said it had been pleased to sign up to the scheme with various stations across the Crichton Estate in Neuro's Bar, Easterbrook Hall, Fresco's and in Grierson House.
"In doing so we are providing our customers, tenants, colleagues, students and visitors to the estate with access to free water on site without the need to regularly purchase plastic water bottles," a spokeswoman said.
It is also being widely promoted to participants in a park run on the estate.
The project has also received Scottish government support, fuelling hopes it can spread much further.
Environment Secretary Roseanna Cunningham said: "This is a great campaign and I encourage everyone to make the switch to reusable bottles whenever possible.
"We all have a role to play in changing Scotland's throwaway culture and we all stand to benefit - by protecting our environment and saving money too.
"My constituency office in Perth is already part of the Refill scheme and I would encourage organisations and businesses across Scotland to sign up too."
Related Internet Links
The BBC is not responsible for the content of external sites.