Retail giant Next leaves Dumfries after store move rejection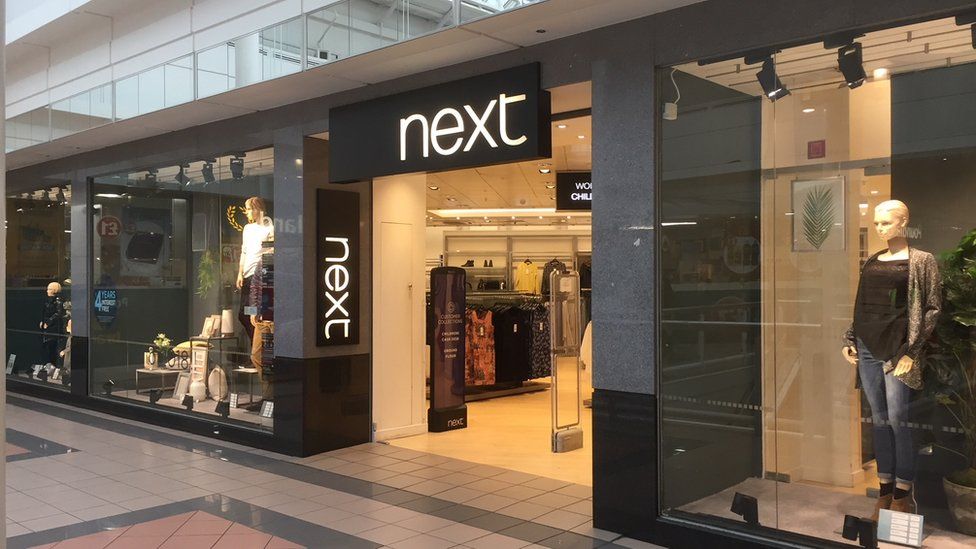 Retail giant Next is leaving a south of Scotland town after more than 30 years following refusal of its plans for a new store.
It wanted to quit its Loreburne Centre site in the heart of Dumfries and move to the Cuckoo Bridge retail park.
However, that scheme was turned down by councillors and an appeal to the Scottish government was rejected.
The company confirmed it would shut its Dumfries store on 23 February as its lease on the town centre site expired.
Next first opened in the mid-1980s on the former County Hotel site on the High Street.
It subsequently moved into a unit in the nearby shopping centre.
However, it said turnover had fallen significantly since it opened on that site and argued that the unit no longer suited its business model.
Dumfries and Galloway Council rejected proposals to move out of town saying it had not been shown there was no viable town centre alternative.
Analysis: Giancarlo Rinaldi, BBC Scotland news website, south of Scotland reporter
I can remember genuine excitement when Next announced it was arriving in Dumfries more than three decades ago.
It might seem laughable to city dwellers, but securing a major retailer in a small town is quite a big deal.
It feels, a little bit, like being put on the map.
Remember, too, that this was before internet shopping and represented a big saving in travel costs compared with a trip to the central belt.
Nobody could argue that times have not changed but the council and the company could not agree on a solution.
It means, for the time being in Dumfries anyway, that Next has left the building.
Next confirmed that 25 jobs would be lost as a result of the closure.
The nearest alternative site will be a clearance store in Gretna, more than 20 miles away, or its Carlisle branch.
"We were very excited about having a bigger and better new store in Cuckoo Bridge retail park," said a spokesperson.
"Unfortunately, we can now confirm that our appeal was sadly rejected.
"We hope with the support of the people of Dumfries we can try to start this process again.
"We are wholeheartedly behind having a new bigger and better Next in Dumfries."
A petition and Facebook campaign to keep the company in the town have gathered thousands of signatures.
Opponents voiced concerns that if the move to Cuckoo Bridge was approved it could have sparked a "mass exodus" from the town.
Loreburne Centre manager Jim Ireland said they were already working on replacing Next.
"We welcome the decision by the Scottish government's planning and environmental appeals division upholding the initial decision by Dumfries and Galloway Council, supporting town centre retail," he said.
"We are in advanced discussions with a number of alternative fashion brands to replace the existing Next store."
Related Internet Links
The BBC is not responsible for the content of external sites.