Lorry driver admits abusing boys as young as five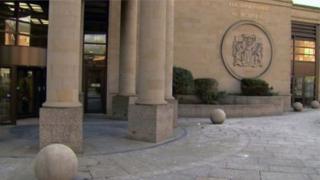 A lorry driver has admitted abusing four young boys over a seven-year period in the 1970s and 80s.
David Philips admitted preying on his victims between 1974 and 1981 when he lived in Stranraer, Dumfries and Galloway.
A judge heard the boys, who were aged between five and 12, were all left traumatised.
First offender Phillips, 57, was arrested in 2016 after a UK-wide police inquiry into the abuse.
At the High Court in Glasgow he admitted four charges of lewd and libidinous behaviour.
The abuse happened at a number of locations in Stranraer including on a boat kept at the town's harbour.
One victim - who said he was attacked more than 50 times - was threatened he would be put into care if he revealed what happened.
'Off the rails'
A police investigation into Philips was initially sparked in 2012.
One of the victims in this case became aware of the investigation four years later.
He went to police before the other three were also traced.
Philips was held in the Isle of Man, where he had since moved to.
Prosecutor David Taylor told the court how the victims had been affected.
One stated he had "went off the rails" while another blamed the abuse for his personal issues.
A third suffers depression, flashbacks and is seeing a psychiatrist.
The final victim admitted what happened has left him feeling "distant" to people close to him.
Lord Boyd remanded Philips in custody as sentencing was adjourned until 17 April in Edinburgh.