Whisky returns to the Borders after more than 180 years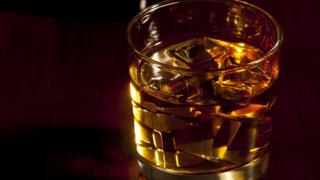 The first whisky distillery in the Scottish Borders for more than 180 years is to open next month.
The Three Stills Company has located its operations in Hawick and said it was committed to supporting other local businesses where it could.
As well as whisky they will be producing gin, and there will be a visitor centre where people can look around the plant.
The site will be opened to the public on 1 May.
Plans for the £10m project were approved nearly two years ago on a former industrial site on Hawick's Commercial Road.
The company said at the time it could create 20 jobs.
Co-owner John Fordyce said the firm was pleased to be able to open the doors to the new facility.
"We are very proud of what we have done and we are delighted that we were able to establish a distillery in an old industrial building using part of Scotland's industrial heritage in one of Scotland's most famous industrial towns," he said.
"Five years after founding the company we are opening up to the public and we are absolutely thrilled."
The distillery will be the first one established in the region since 1837.
A number of other firms have projects at various stages to establish other facilities in the Borders.