Peebles murder trial told of superstore struggle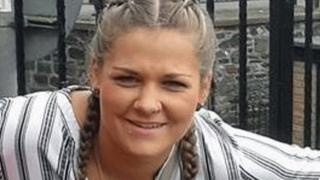 Police officers have told the trial of a man accused of murdering a postwoman about their struggle to arrest him.
Nicholas Rogers, 27, was held outside a supermarket in the Scottish Borders on 6 August last year.
The High Court in Glasgow heard claims he threatened to kill one of the officers at the Tesco store.
He has denied the murder of Alexandra Stuart in Peebles but admits killing her, claiming he was suffering an "abnormality of the mind" at the time.
'Very agitated'
PC Barry Haig was one of the officers called to the outside of the supermarket where Mr Rogers appeared to be having a row with his girlfriend Katrina Kelly.
He was described as "very agitated and angry" and was said to have admitted stabbing Ms Stuart.
Prosecutor Keith Stewart QC asked PC Haig: "Did he say anything else?"
"Why did I do it? I am going to jail. I stabbed her," he said. "I don't want her to die. I wish I had never done it."
Sgt Ross Falconer had been the first officer at the Tesco store and had become aware of Mr Rogers' "hysterical" partner trying to attract his attention.
She told the officer: "He is going crazy. He needs sectioned."
'Became aggressive'
Sgt Falconer then approached Mr Rogers and tried to calm him down.
"Immediately on placing hands on him, he became aggressive," he told the court.
He said that Mr Rogers had told him to take his hands off him and threatened to kill him if he did not.
"The man was considerably larger than myself and I released my grip slightly," said Sgt Falconer.
The struggle continued but eventually he was able to handcuff Mr Rogers before other officers arrived on the scene.
The trial, before Lord Summers, continues.