Peebles murder accused was 'risk to others'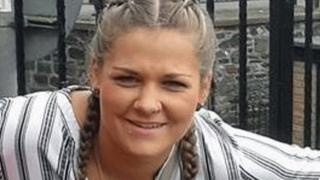 A mental health nurse has told a court how he assessed a man accused of murdering a postwoman in the Scottish Borders as being a risk to others.
Ross Whitehead spoke to Nicholas Rogers days before Alexandra Stuart, 22, was killed in Peebles in August last year.
The court also heard his girlfriend had raised concerns about his mental state.
Mr Rogers, 27, denies murdering Ms Stuart but admits killing her, claiming he was suffering from an "abnormality of the mind" at the time.
At the High Court in Glasgow, Mr Whitehead said he had met Mr Rogers for the first time on 24 July last year.
'Anger issues'
He confirmed he knew he had taken a "mixed overdose" of 100 different tablets earlier that month.
The court also heard that when they met, Mr Whitehead identified him as a potential risk to others at that stage due to "anger issues".
Defence QC Brian McConnachie said he had given examples of punching people in the past when feeling angry and Mr Whitehead agreed that he had.
The court was told Mr Rogers' girlfriend Katrina Kelly spoke to Mr Whitehead on 2 August with concerns about him.
He confirmed further concerns had been raised by Ms Kelly's mother and a friend of Mr Rogers.
'More amenable'
Jurors saw a note made by the out-of-hours team on 3 August that he was the worst he had been and Ms Kelly had asked if there was a bed available at the Huntlyburn unit.
The court then heard Mr Whitehead spoke with Mr Rogers the following day and noted he was "appearing more amenable".
He said that after their conversation he had noted two different risk factors - one of suicidal thinking and the other that he could be intimidating to others under the influence of alcohol.
When questioned by Mr McConnachie, he confirmed he had put one of the factors under the heading "risk to others".
The trial before judge Lord Summers continues.