Castle Douglas bakery firm M Corson's closure 'deeply regrettable'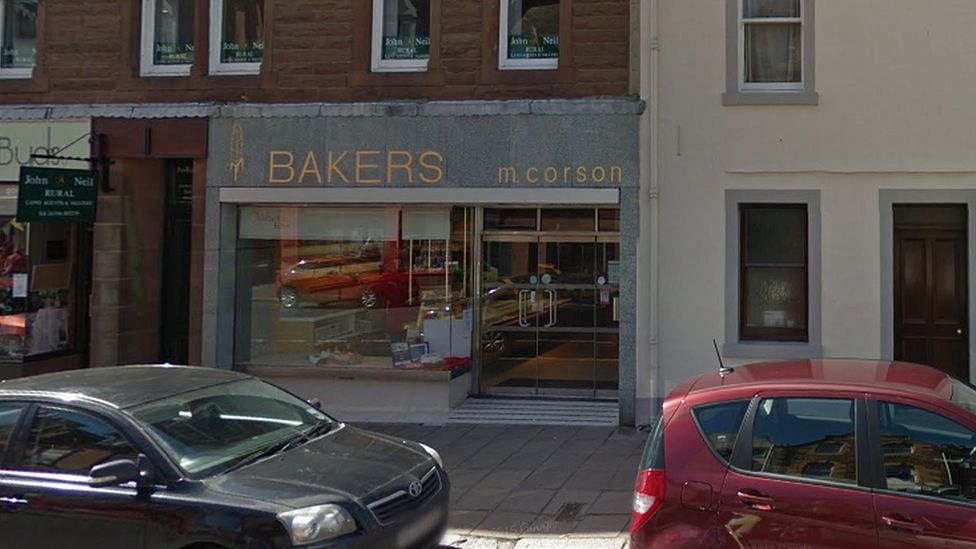 First Minister Nicola Sturgeon has pledged to offer all assistance possible to minimise the impact of the closure of a bakery business.
M Corson confirmed this week it is shutting four sites in Dumfries and Galloway - affecting 34 staff.
MSP Finlay Carson said the numbers were small in national terms but would have a big effect in a rural area.
Ms Sturgeon said the decision was "deeply regrettable" and said all help available would be offered.
The company - which dates back nearly 140 years - has two outlets in Castle Douglas and shops in Kirkcudbright and Dalbeattie.
Galloway and West Dumfries MSP Mr Carson said it was a "much loved, family run business" in his constituency.
"Thirty-four jobs may not be a huge figure in terms of Scotland-wide but in a small, rural community losses of this level are significant," he said.
"In other circumstances help has been provided so will the first minister outline what support the Scottish government can give to the company and workers facing redundancy?"
Ms Sturgeon said Mr Carson had raised an "important issue".
"The Scottish government as we do in all of these situations will offer any assistance we can to the company to try to mitigate job losses," she said.
"We will also make sure our PACE initiative is working with any affected employees to help them into alternative employment.
"I am more than happy to ask the economy minister to correspond directly with the member to set out in more detail what can be done and listen to any suggestions as to what the Scottish government can do."