Scottish Borders pupil mental health service yet to start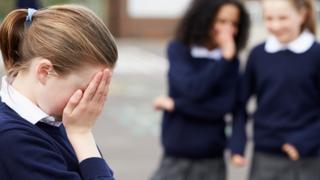 A mental health service for Borders schoolchildren is still not up and running months after it was announced it would commence.
Scottish Borders Council awarded a £1.1m contract to Quarriers in October last year.
It was to deliver an emotional health and wellbeing service in the region's nine secondary schools.
Two months later it was announced it would start in January but it is still not yet fully functional.
'Holistic model'
A council and integrated joint health board statement in December said: "The new emotional health and wellbeing service, which will be delivered by Quarriers, will commence in early January 2018.
"The service will operate around each secondary school providing a holistic model of generic support for children and young people aged 10 to 18 years to improve and promote emotional health and wellbeing for those who are vulnerable or are involved in risk taking activity."
It promised to use "psychologically informed approaches" with initial meetings arranged to take place between the schools and Quarriers in January.
'Good progress'
When asked why the service was not up and running, an SBC spokesperson said: "We are fully committed to supporting the emotional health and wellbeing of our children and young people and through the children and young people's leadership group, offer a range of initiatives that young people can access.
"This includes the resilience and wellbeing service that Quarriers has been commissioned to deliver which will provide a holistic model of support for children and young people aged 10 to 18 across the Borders with the aim of improving and promoting their emotional health and wellbeing.
"Quarriers is making good progress with the implementation of the new service, including the development of their staff team into schools and sourcing an office base in the central Borders.
"They have also been building relationships with partner agencies and linking in with key stakeholders."
A spokesperson for Quarriers said they had nothing further to add to the council's statement.