DG One leisure centre failings action outlined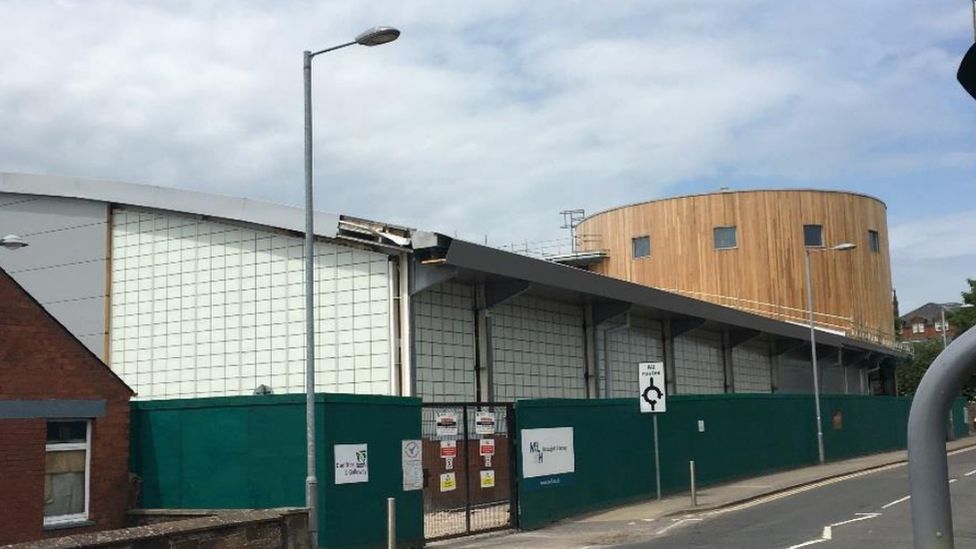 A council has set out plans to address the recommendations of an inquiry into a catalogue of construction faults at a flagship leisure centre.
Prof John Cole described the scale and range of issues at DG One in Dumfries as "unique".
He issued more than 30 recommendations to try to avoid any repeat of the problems encountered in the project.
A working group has drawn up a proposed 11-point plan to ensure the lessons learned are "fully acted upon".
Among the measures being suggested are:
ensuring the council has or has access to the necessary resources and skills to "effectively manage and deliver all major building projects"
a review to consolidate quality assurance practice and "approaches to scrutiny"
developing procedures in relation to the appointment and oversight of contract administrators
Prof Cole - who led the investigation - said he had never seen so many issues in one building.
He concluded it had not been built to the appropriate standards and the responsibility for that lay with the original contractors Kier.
However, he added that there was also a responsibility for public bodies to ensure they had adequate resources to check that what was being built met the standards required and complied with building regulations.
A string of recommendations was issued and the council is now looking at how to take them on board.
They are not simply related to DG One but cover procedures in relation to "all current or future building or construction projects" the local authority decides to progress.
Work has been undertaken to establish what the current practice in the council is as it will have "changed and developed" since the leisure centre was built.
Meanwhile, councillors will also be updated on the latest progress in the repairs programme currently ongoing at the site.
They will hear work is on schedule to be completed in August next year which should allow for an official opening in October 2019.
The council will be asked to agree to external improvement works to upgrade the "look and feel" of the building.
Proposals for a "wellbeing centre" within the redesigned interior - to replace old bar and sauna facilities - have also been tabled.