RBS branch closure reviewer appointed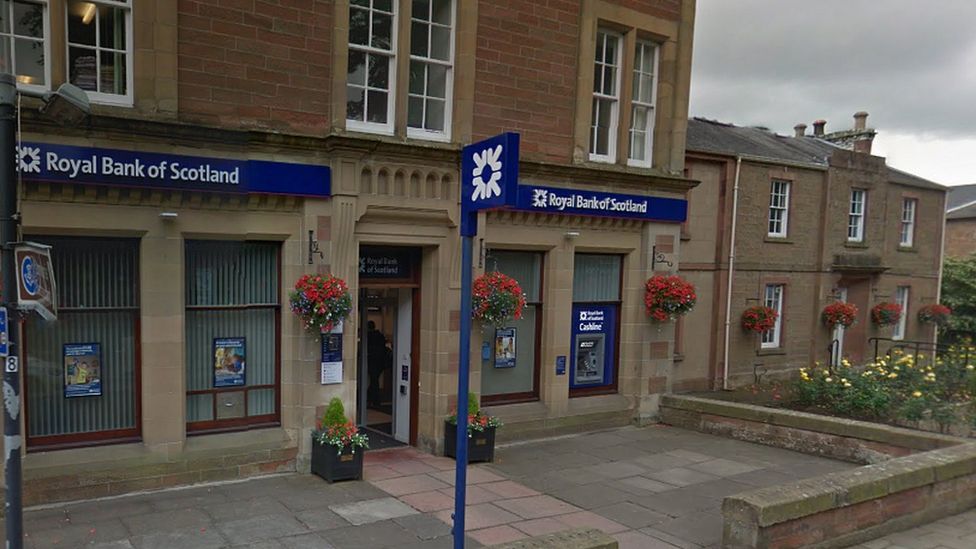 A review of 10 Royal Bank of Scotland branches earmarked for closure will deliver its findings by September.
Chartered accountants and business advisers Johnston Carmichael will carry out the independent study.
The branches are Biggar, Beauly, Castlebay on Barra, Comrie, Douglas in South Lanarkshire, Gretna, Inveraray, Melrose, Kyle of Lochalsh and Tongue.
The review will look at alternative provision, bank usage and take feedback from customers and the community.
At the end of the review period, Johnston Carmichael will provide RBS with a recommendation either to retain or close each of the 10 branches.
The bank said it would implement the recommendations "in full".
RBS chief executive of personal and business banking Les Matheson said it realised it needed to manage change "carefully".
He said the bank had listened to opposition and would look again at the sites which were "nearly all last banks in town and more than nine miles from the nearest RBS branch".
"Johnston Carmichael is perfectly suited to undertake this independent review because of their history, knowledge and understanding of rural Scottish communities and businesses," he said.
"I am confident that they will undertake a thorough review of these 10 branches and, whatever their recommendation, RBS will accept it in full."
Johnston Carmichael chief executive Sandy Manson said it acted for many business and individuals throughout Scotland and was "best placed" to advise the bank with "informed and objective recommendations".
Berwickshire, Roxburgh and Selkirk MP John Lamont urged anyone opposed to the closure in Melrose to get in touch and use the branch.
"The Royal Bank have taken their time to get this review going and there is now a really short window to change the bank's mind," he said.
"I'll be meeting with Johnston Carmichael shortly and will be making it very clear that the Melrose branch is a busy and important service for the town and must be retained.
"I'll also be pointing out over a hundred local residents turned up to my public meeting to oppose the branch closure and many hundreds more have signed my petition."