Dead dogs in Castle Kennedy were left lying for days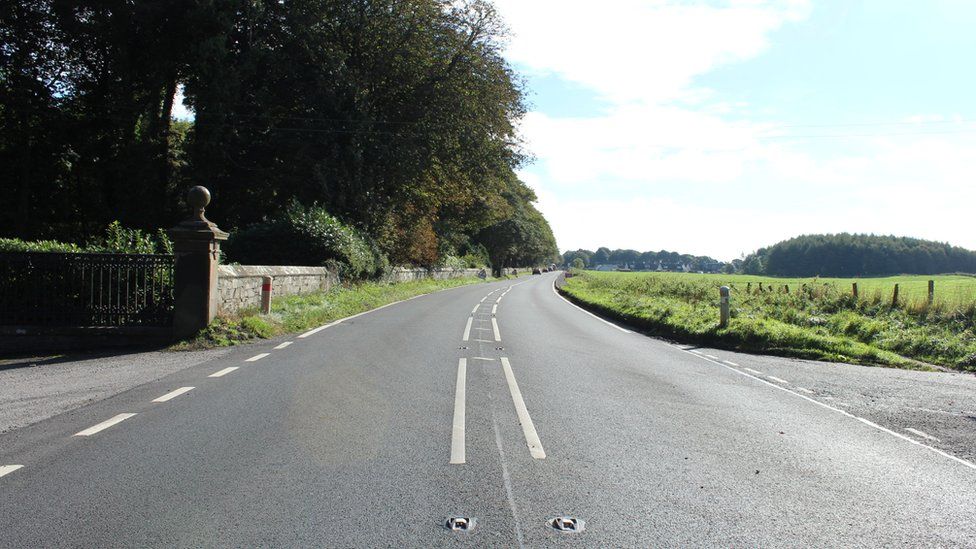 Three dead dogs spotted dumped near a south of Scotland road were only uplifted four days after their location was reported.
Police were told about the animals - already in an "advanced state of decomposition" - on Thursday 14 June.
They contacted Dumfries and Galloway Council but the dogs were only picked up by the police on 18 June.
A post-mortem examination is being carried out to try to find out the cause of the deaths.
Police have appealed for any information about how the dogs - which appear to be greyhound types - came to be dumped near Inch Church in Castle Kennedy.
A spokesman confirmed it had taken some time for the animals to be removed.
"We understand there was a delay in picking the dogs up," he said.
"When the police were alerted to this we made arrangements to get them uplifted. They were taken for a post mortem examination."
The council confirmed that it had been contacted by police about the issue on the Thursday.
"Our officers have provided advice to help Police Scotland deal with the matter," a statement said.
"As the dogs were on private property, they are the responsibility of the landowner and so our council were only able to offer advice to ensure that the dogs were safely removed."
Related Internet Links
The BBC is not responsible for the content of external sites.