New Dumfries hospital route traffic almost unchanged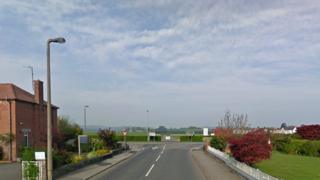 The number of vehicles using routes leading to a new hospital in Dumfries has seen "no significant change" since the facility opened.
Counters placed on New Abbey Road and Pleasance Avenue recorded similar usage numbers before and after December 2017.
However, a planned road improvement programme in the area is still set to go ahead.
It is anticipated there will be a marked increase in congestion on the routes over the next 15 years.
Vehicle surveys were carried out before and after the opening of the new hospital in December last year.
Figures were almost identical over both periods.
A £1.2m improvements programme is planned for the area which will be based on the latest data.
It is proposed the work gets under way in August next year with a public information display later this year to showcase the "enhanced design layout".