'Edge of care' service launched in Scottish Borders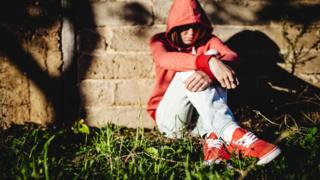 A new service is to be launched in the Borders trying to reduce the number of families reaching "crisis point".
Aberlour Sustain will be introduced later this year to try to support children on the "edge of care".
There are currently more than 200 youngsters in the region's care system with about 40 living in placements outside the region.
The service - which will create about 11 jobs - hopes to reduce that number through early intervention.
A pilot 12-month project has been funded by Scottish Borders Council.
It will initially focus on the towns of Hawick and Galashiels with the prospect of rolling it out across the region after that.
'Financial implications'
Jim Wallace, director of children and family services at Aberlour, said: "We know that early intervention works, and if we can reach families soon enough we can prevent them reaching crisis point.
"Aberlour Sustain is all about providing a service tailored to the needs of each family and their unique set of circumstances.
"It works for our families and communities, and it has positive financial implications through reducing the council's expenditure had these children required to be placed in care."