Scottish Borders millionaire buys Chinese meal after winning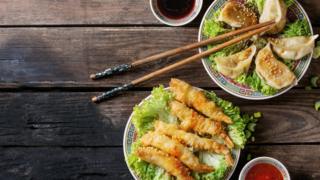 A mystery £1m winner in the Euromillions lottery has revealed he bought a Chinese meal as his first purchase after scooping the prize.
The man - a site manager from Peeblesshire in the Borders known only as Mr M - entered the draw online.
He scooped the prize in Tuesday night's Euromillions and plans to pay off his mortgage and buy a new car.
Online winners can choose to release their name, remain anonymous or give out some details like Mr M.
Andy Carter, senior winners' advisor at the National Lottery, said: "Huge congratulations to Mr M for winning this fantastic prize without even touching a ticket - after a few simple clicks he has become a millionaire!
"With many people leading busy lives, playing online is becoming increasingly popular.
"It means you can make sure your lucky numbers are always in the draw and your ticket is always checked."