Key moment for Peter Pan project in Dumfries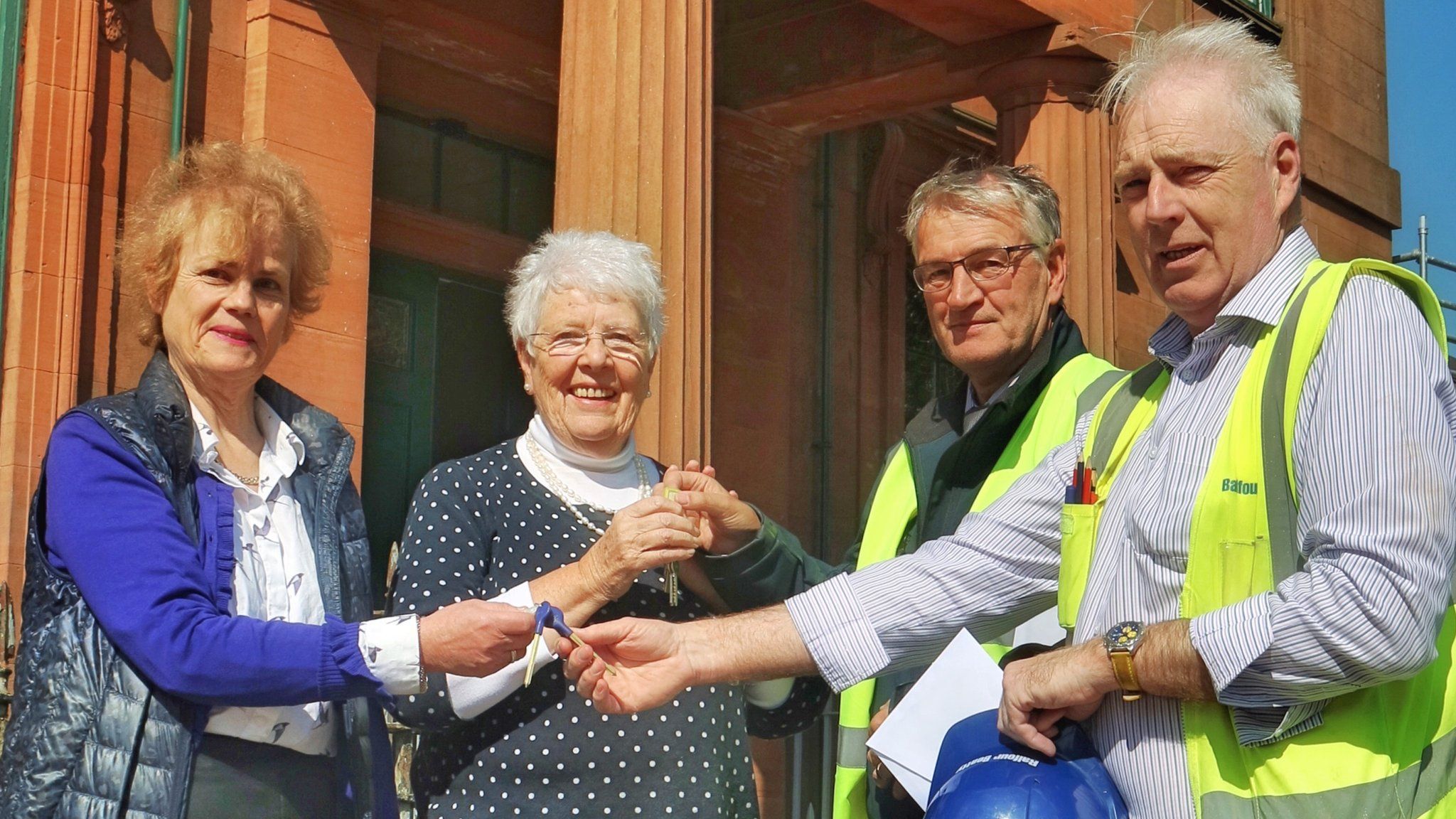 Contractors have completed an 18-month restoration project on a Dumfries building that helped to inspire JM Barrie to write Peter Pan.
It paves the way for Moat Brae to open as a national centre for children's literature next year.
Balfour Beatty has handed back the keys to the Georgian house to the Peter Pan Moat Brae Trust. (PPMBT).
Electrical and minor interior work will be completed before a full public opening planned for spring 2019.
Dame Barbara Kelly, who chairs the PPMBT, said: "This is a special moment for us - marking the completion of the major restoration and building work and the move to a whole new phase of the project.
"We would like to thank the team from Balfour Beatty for the incredible job they have done in helping us give a new future to this wonderful building."
A series of special events is planned later this year ahead of the full public opening.
Once complete Moat Brae will feature a learning and education suite, café and shop, with the aim to "inspire visitors, to stimulate children's imagination and reveal the many stories the house has to tell".
Related Internet Links
The BBC is not responsible for the content of external sites.