Woman, 87, targeted by thieves near Dumfries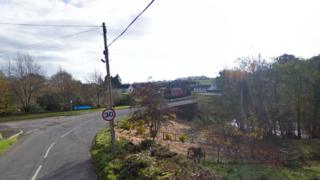 Thieves have made off with a four-figure sum from the home of an 87-year-old woman near Dumfries.
Police said two men got into the house near the village of Newbridge at about 11:00 on Monday and began searching through it in front of her.
After they left it was discovered that the cash had been taken.
PC Keith Beattie said it was a "horrific experience" for the victim and asked anyone who could help identify the men to contact them.
He said: "The only description we have is of one of the men, who is described as being around 20 years of age, white, slim build, black hair and had a thin hair line around his jaw line and was wearing a white coloured long sleeve top and dark bottoms.
"The second male cannot be described.
"I am seeking the help of the public in relation to helping us identify these two men."