NHS Dumfries and Galloway faces 'big target' for savings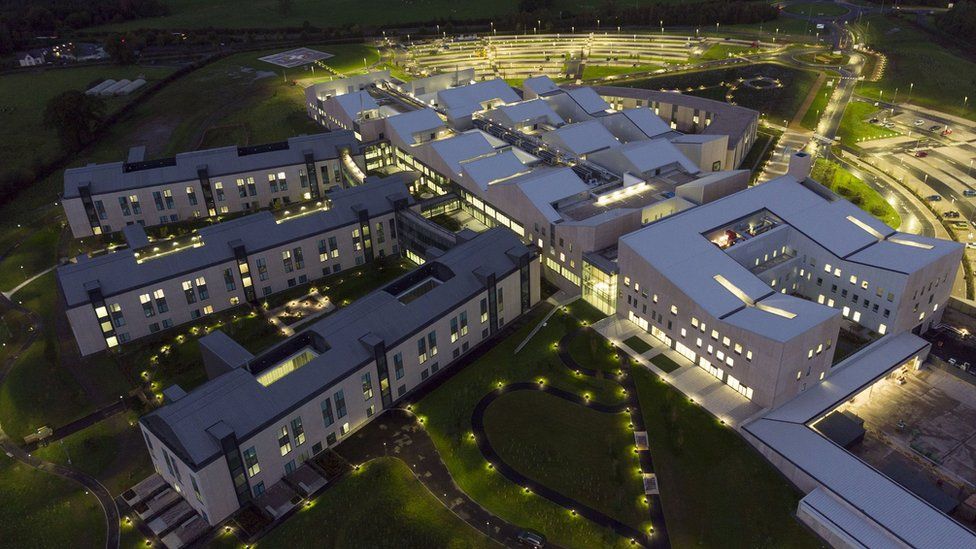 A health board chief executive has warned he faces a "big target" for savings on services next year.
NHS Dumfries and Galloway's Jeff Ace was giving evidence to the Scottish Parliament's health committee.
He said they were relying on one-off savings to break even this year with spending to cover gaps in medical and nursing rotas a big budget pressure.
He also warned that the challenge facing the NHS in the region was only likely to intensify.
"At the moment we are looking at an unidentified savings gap for this year of around about £3m," he told MSPs.
"That's within the range that we think is achievable for us to pull back.
"But what is much more concerning to me is if I look at our underlying financial position and strip out all those non-recurrent savings then I am probably looking at closer to a gap of £9m to £11m as my challenge for next year.
"That's a big target after five or six years of difficult cost savings."
Also giving evidence was Julie White, who is the chief operating officer for Dumfries and Galloway Health and Social Care Partnership.
She outlined details of a business transformation programme for the next three to five years which is designed to reduce spending by redesigning services.
However, she also admitted that staff recruitment remained a major hurdle.
"We have got significant challenges in terms of our recruitment and those recruitment challenges are not just within health within Dumfries and Galloway," she said.
"Those recruitment challenges exist right across health and social care.
"So we find that our provider partners within the local authority in terms of our care at home providers and our care home providers are also struggling to recruit staff.
"So that remains a significant challenge right across the whole health and social care partnership."
Related Internet Links
The BBC is not responsible for the content of external sites.