Dumfries education hub opening update weeks away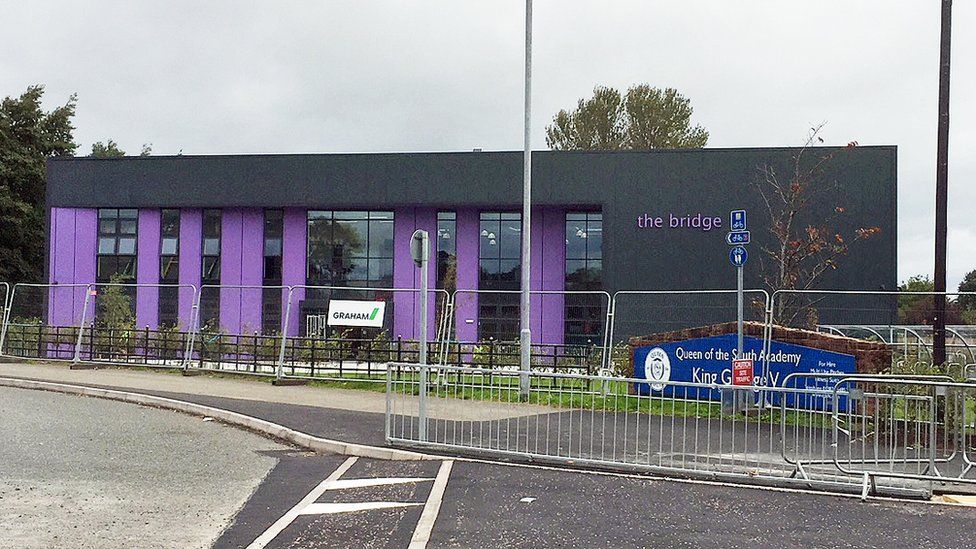 An update on the delayed opening of an £11m "learning hub" in southern Scotland will not be heard until the end of next month.
The Bridge in Dumfries should have opened this month.
However, that was put on hold after the closure of the nearby North West Community Campus on safety grounds.
The information on the latest on checks at The Bridge would not be delivered to Dumfries and Galloway Council until 27 November.
A "quality assurance review" was to be carried out on the site similar to that being performed at the North West Community Campus.
That facility was shut in September on safety grounds and will remain closed until at least January.
The Bridge is part of the wider learning town initiative in Dumfries aimed at overhauling education in the area.
It is designed to offer specialist higher academic and vocational studies.
The council has declined to reveal a timetable for the opening of the new facility saying only that an update will be given to a committee meeting next month.
It has previously said it would only open when it was satisfied the building was ready to occupy.
Related Internet Links
The BBC is not responsible for the content of external sites.