Dumfries Halloween vandalism spate investigated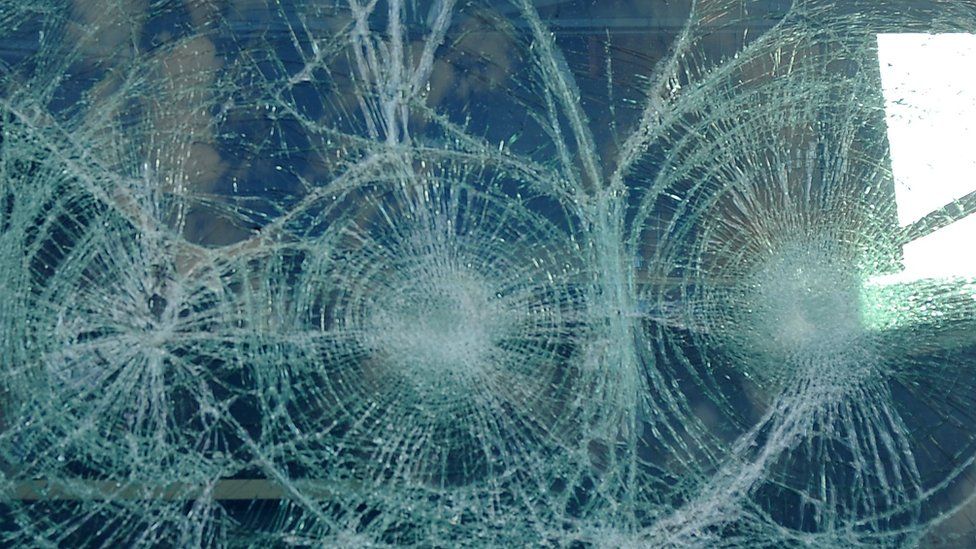 Police are investigating a spate of vandalism and antisocial behaviour across Dumfries on Halloween.
A group of up to 15 teenagers in dark clothing was seen in the vicinity of many of the incidents.
Car windscreens were smashed, a house pelted with eggs and one vehicle turned onto its roof.
Police said it was "disappointing" despite all the warnings they had issued that there had been serious problems throughout the town.
The catalogue of incidents included:
18:00 - fireworks set off near the Aldi store at Cuckoo Bridge
19:00 - a black Renault Clio's window smashed in College Street
19:15 - a red Nissan Micra's windscreen broken and two tyres damaged in Osborne Crescent
19:30 - a red Vauxhall Corsa pelted by "unknown objects" in the Tesco car park at Cuckoo Bridge
20:10 - a house door kicked open in McGeoch Drive and youths being "abusive" to the householder
20:20 - a blue Vauxhall Corsa turned onto its roof in a car park off Priory Road
21:00 - stones thrown at a house in Ellisland Drive and occupants abused
21:30 - a house in Ewart Walk pelted with eggs
Police said door-to-door inquiries had found that a total of eight cars had been damaged, although that number could rise.
Insp Claire Walker said: "It is disappointing that despite all our warnings to young people to behave while out and about at Halloween we have had reports of some serious antisocial behaviour and vandalism across the town.
"The cost of the damage will easily run into thousands of pounds."
She urged anyone who could help to identify the youths involved to come forward.
"With Bonfire Night coming up our patrols will be out and about in order to tackle this unacceptable behaviour and those caught carrying out any acts of antisocial behaviour will be dealt with robustly," she added.
"I would also urge the public to help us tackle this issue and to call us at the time when they come across or experience this type of behaviour in our communities."
Related Internet Links
The BBC is not responsible for the content of external sites.