Newtown St Boswells health centre options update issued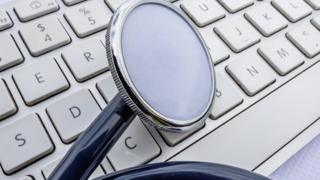 A full financial appraisal is being sought to help to decide the future of a health centre in the Borders.
Eildon Medical Practice alerted NHS Borders earlier this year to its plans to "withdraw from owning the premises" in Newtown St Boswells.
Plans to upgrade its site in Melrose have been put on hold while future provision is examined.
NHS Borders said it would need about three months to get more accurate costs on the options available.
The practice has more than 6,000 patients registered across its two sites but plans to leave Newtown St Boswells in October 2019.
The top three ranked options for the future to emerge from public consultation are:
sell the Newtown St Boswells site and rebuild a health centre at another location in the town while retaining the Melrose facility
sell the Newtown St Boswells site and "consolidate" the practice on a refurbished Melrose site
sell both sites and build one new health centre to serve both areas
NHS Borders said more work needed to be done to assess accurate costs per option and to have discussions about the availability of land to build on.
Medical director Dr Cliff Sharp said: "I fully understand how much the Eildon Practice means to the patients and residents of Melrose, Newtown St Boswells and the surrounding areas.
"We are in the midst of a process to determine the future provision of primary care services to the patients registered with the practice, following the decision of the partners to withdraw from ownership of their practice building in October 2019.
"The level of engagement and participation from the community in the process so far has been really encouraging and I would like to assure people that this is a necessary step to ensure that the decision we take is based on the correct level of information."
He said a further update would be issued in due course.