Distress alert off Eyemouth sparks major search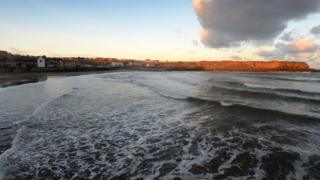 A major search operation sparked by a distress alert off the Borders coast has failed to find any vessel.
HM Coastguard detected the Emergency Position Indicating Radio Beacon in the Eyemouth area shortly before 06:00.
Eyemouth RNLI lifeboats, St Abbs independent lifeboat, a coastguard helicopter and rescue teams from Eyemouth and Berwick were dispatched.
However, by 11:00 no boat had been found and no evidence of anyone in distress or in difficulties.
Coastguards are now appealing to vessel owners in the Eyemouth area to contact them directly in case a distress alert was set off by mistake.
Not in trouble
Duty Controller Angus MacIver said: "We are appealing to vessel owners in that area to come forward if they accidentally triggered a beacon this morning.
"We can assure them that they're not in any trouble - we just want to be assured that nobody was in distress in that area.
"This is also an opportunity to remind people that if they own an EPIRB or a Personal Location Beacon they should register it with the UK Beacon Registry so that the coastguard has enough information about you and your vessel in an emergency.
"Ultimately, this will help us identity who requires our assistance."