Peebles mill redevelopment bid goes to Scottish government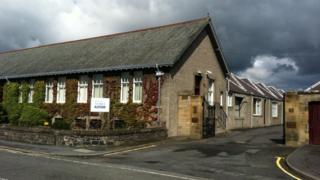 Developers have decided to take their plans to convert a former mill into housing to the Scottish government.
Scottish Borders Council was considering the bid by Moorbrook Textiles at the March Street Mill in Peebles.
A number of objections have been received and the local authority decided a site visit was necessary.
However, developers will now use the appeals process to try to get the project approved.
The original mill complex dates back to the late 19th Century and ceased operation about three years ago.
Plans to redevelop the site would see 69 new housing units created.
It has generated significant local opposition with a petition against the scheme gathering hundreds of signatures.
However, council planning officers had recommended the project be approved.
Councillors subsequently decided a site visit was necessary but before it could take place developers decided to make a "non-determination appeal" to the Scottish government.