Son who killed mother in Carrutherstown sentenced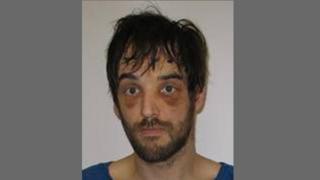 A son who killed his mother after struggling to cope with the death of his own children has been sentenced.
Judge Lord Beckett ordered James Standing, 36, should be detained at a high security psychiatric hospital.
He was originally accused of murdering his mother Beverly Bliss, 52, at her home in Carrutherstown just days before Christmas last year.
A guilty plea to the reduced charge of culpable homicide on the grounds of diminished responsibility was accepted.
A court heard he was suffering from "an abnormality of the mind" at the time of the crime.
Standing admitted killing hotel worker Ms Bliss by repeatedly striking her on the head and body with a knife and repeatedly punching her.
Police who arrived at the scene found the victim with a knife in her neck.
After the fatal attack on his mother Standing later turned on her partner, Gavin Robertson, and struck him with a knife.
Mr Robertson suffered wounds to his back, front and arm.
Standing also admitted assaulting him to his severe injury and permanent disfigurement on 22 December.
The court had heard how Standing's son died in 2015 at five weeks old and he was later said to be suffering from bereavement issues and became increasingly withdrawn.
His partner became pregnant again but their daughter was stillborn at 14 weeks in early December last year.
Standing was later found to have developed "delusional beliefs".
At the High Court in Edinburgh, Lord Beckett ruled that he should be held at the State Hospital at Carstairs.