High-speed train 'stabling' facility proposed near Gretna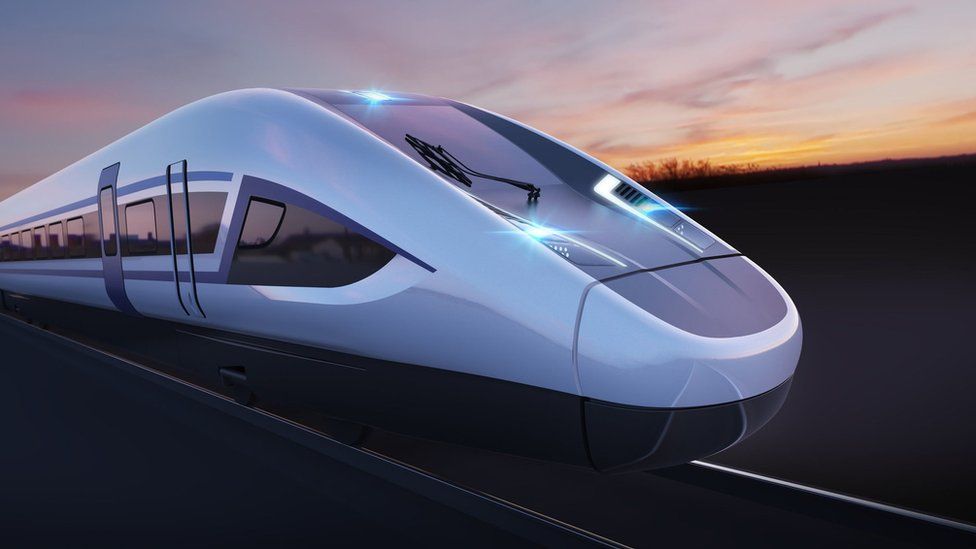 A high-speed train "stabling" facility - creating up to 100 jobs - could be constructed in southern Scotland.
The "design refinement" of the western leg of the HS2 scheme - from Crewe to Manchester - includes the proposals about two miles north of Gretna.
The site could house up to 28 trains and would be used for cleaning, light maintenance and storage of equipment.
The consultation said the additional stabling site would be needed somewhere between Carlisle and Glasgow and Edinburgh.
It said three potential sites had been identified, one near Gretna, one at Todhills in Cumbria and another at Ravenstruther in South Lanarkshire.
However, the Dumfries and Galloway location was thought to be the "most operationally suitable, cost-effective and least environmentally impactful solution".
It would perform a range of functions including:
stabling trains overnight
internal and external cleaning
light servicing, inspection and maintenance
training and meeting facilities
equipment spares storage facilities
Consultation on the proposals is open until 11 December.
Work formally began on the HS2 project last month with the first phase - from London to Crewe - hoped to be completed between 2028 and 2031.
The second phase has been earmarked for completion some time between 2035 and 2040.
HS2 is intended to serve four destinations in Scotland - Lockerbie, Motherwell, Glasgow and Edinburgh - with trains leaving the dedicated HS2 track to the south of Wigan and joining the existing West Coast Mainline.