Seagull brings down drone over Stranraer Academy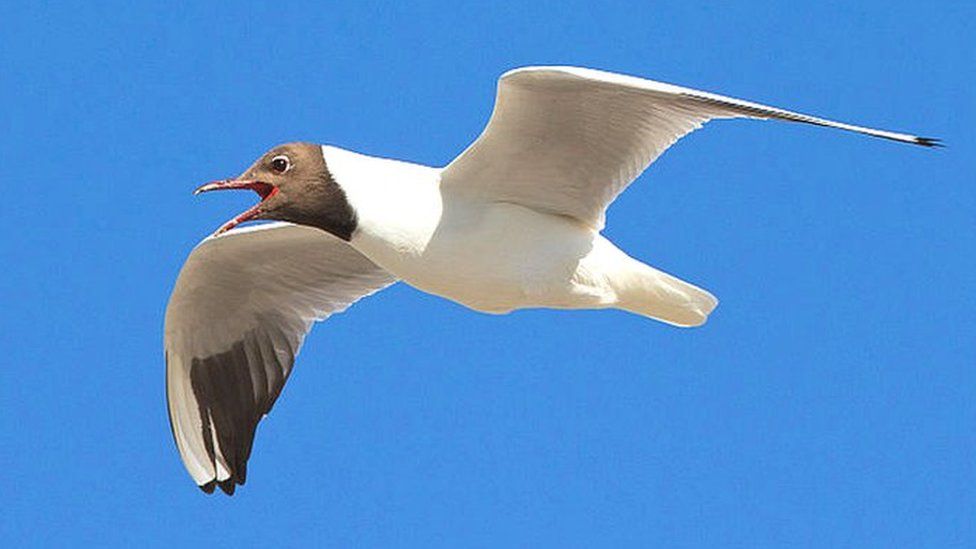 A black-headed gull brought down a drone over a school in south west Scotland.
A roof survey was being carried out at Stranraer Academy in July when the attack occurred.
It attacked the 6kg (13lb) drone, causing it to crash on the school roof and suffer substantial damage.
The incident happened at about 12:20 on 8 July.
The AAIB report said all "normal pre-flight checks" had been carried out, including an assessment of potential bird interference.
The pilot then launched the drone and flew it manually before engaging its autonomous flight mode.
However, the gull then flew over and attacked it.
The pilot tried to engage manual control but a propeller had been damaged and the drone fell onto the school roof.
The report said the pilot had previously used the drone in locations where gulls were present and had been "cautious" while operating, especially during nesting season.
"He had not experienced this level of aggression before and noted that it was one of the black-headed gulls in the area which had attacked," it concluded.
Related Internet Links
The BBC is not responsible for the content of external sites.