Rediscovered Robert Burns' manuscript to go under hammer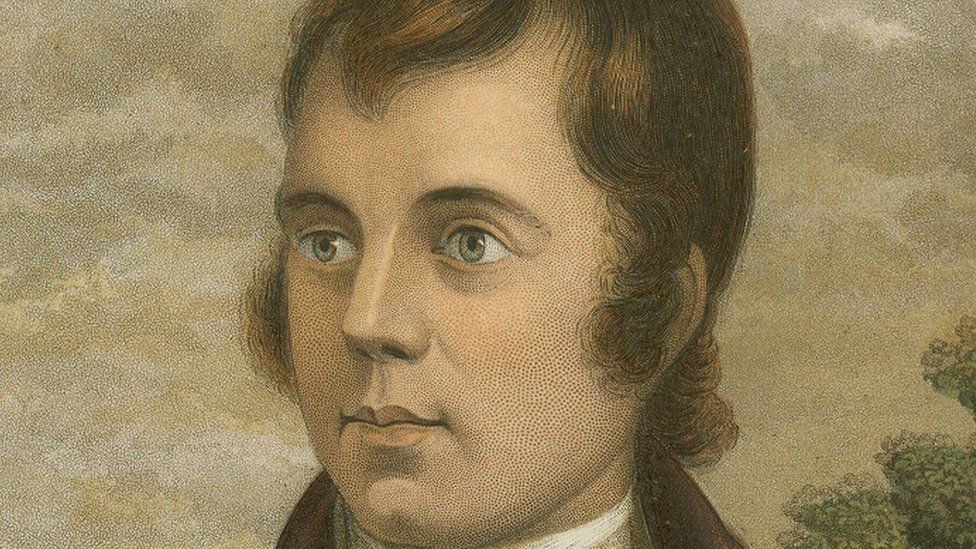 A handwritten copy of a song by Robert Burns - put in an album for safekeeping more than 200 years ago - is to go up for auction.
The poet wrote The Banks of the Cree in 1794 to accompany a tune composed by Lady Elizabeth Heron.
She was married to Patrick Heron - an MP for Kirkcudbright - who owned an estate crossed by the River Cree.
The manuscript - rediscovered in an album originating from Denston Hall in Suffolk - could fetch more than £8,000.
Burns wrote several satirical ballads to aid Heron's election campaign in 1795 and visited his Kirroughtree estate in the south of Scotland on a regular basis.
He is reputed to have often sat at the foot of the main stairs to recite his poetry.
The manuscript of the Banks of the Cree resurfaced in an album which came from Denston Hall, which was the seat of Sir John Robinson at the time the song was published.
It is not known how it came to be in Sir John's possession but auctioneers Bonhams said it was clearly put away for safekeeping in an album "a few years after publication".
A selection of newspaper cuttings surrounding it dated back to the early 19th Century.
The manuscript will go up for auction later this month with a guide price of between £8,000 and £12,000.
Related Internet Links
The BBC is not responsible for the content of external sites.