Action call to tackle Dumfries and Galloway gull 'epidemic'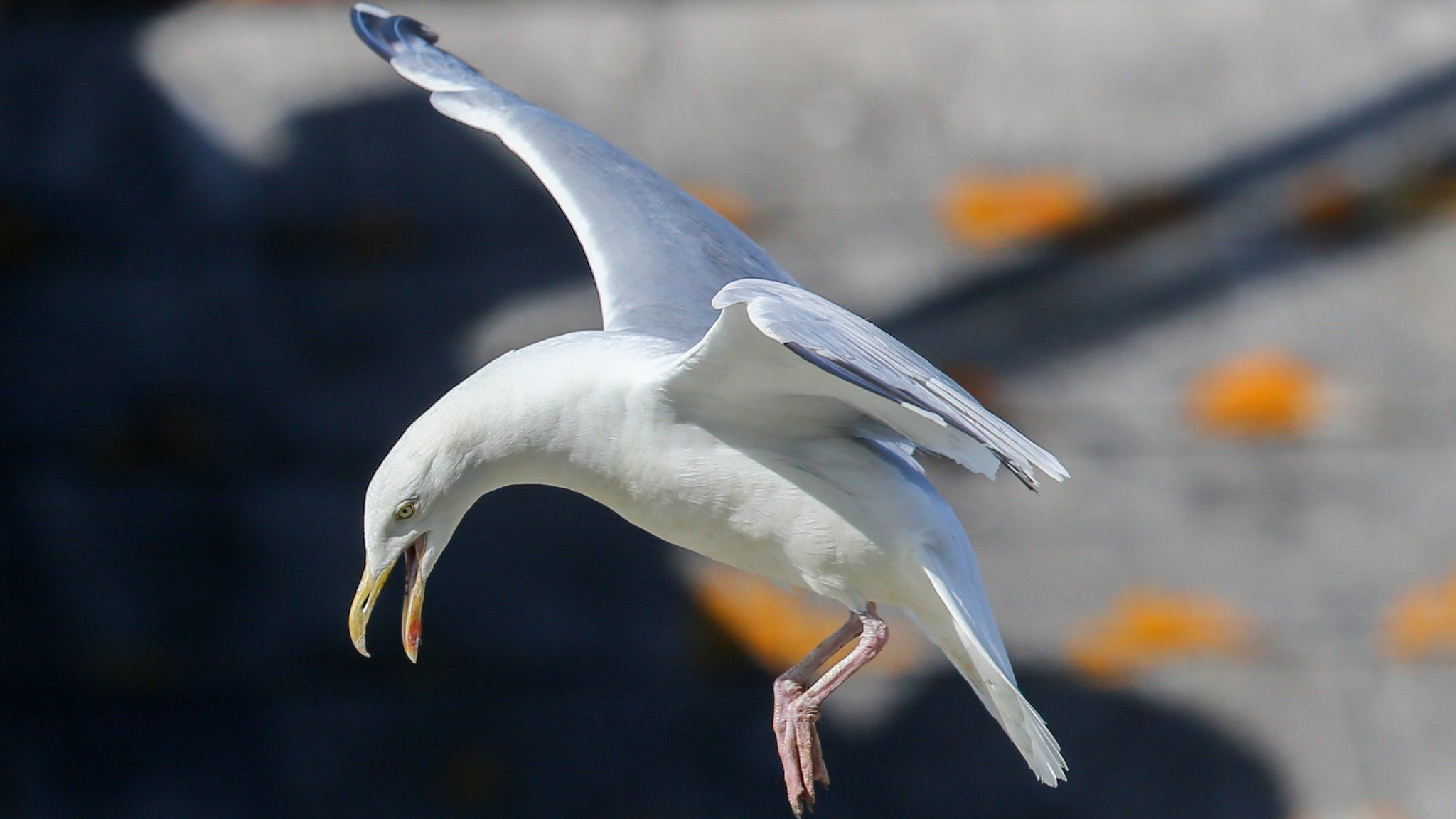 A call for action is being made to tackle a gull "epidemic" affecting the south west of Scotland.
A motion to Dumfries and Galloway Council said the whole region had been affected - from Stranraer to Annan.
It has called upon the local authority to put together an "effective and efficient" plan to deal with the issue.
The council said it had taken a number of steps including a trial of a "gull-proof" bin now to be extended across the region.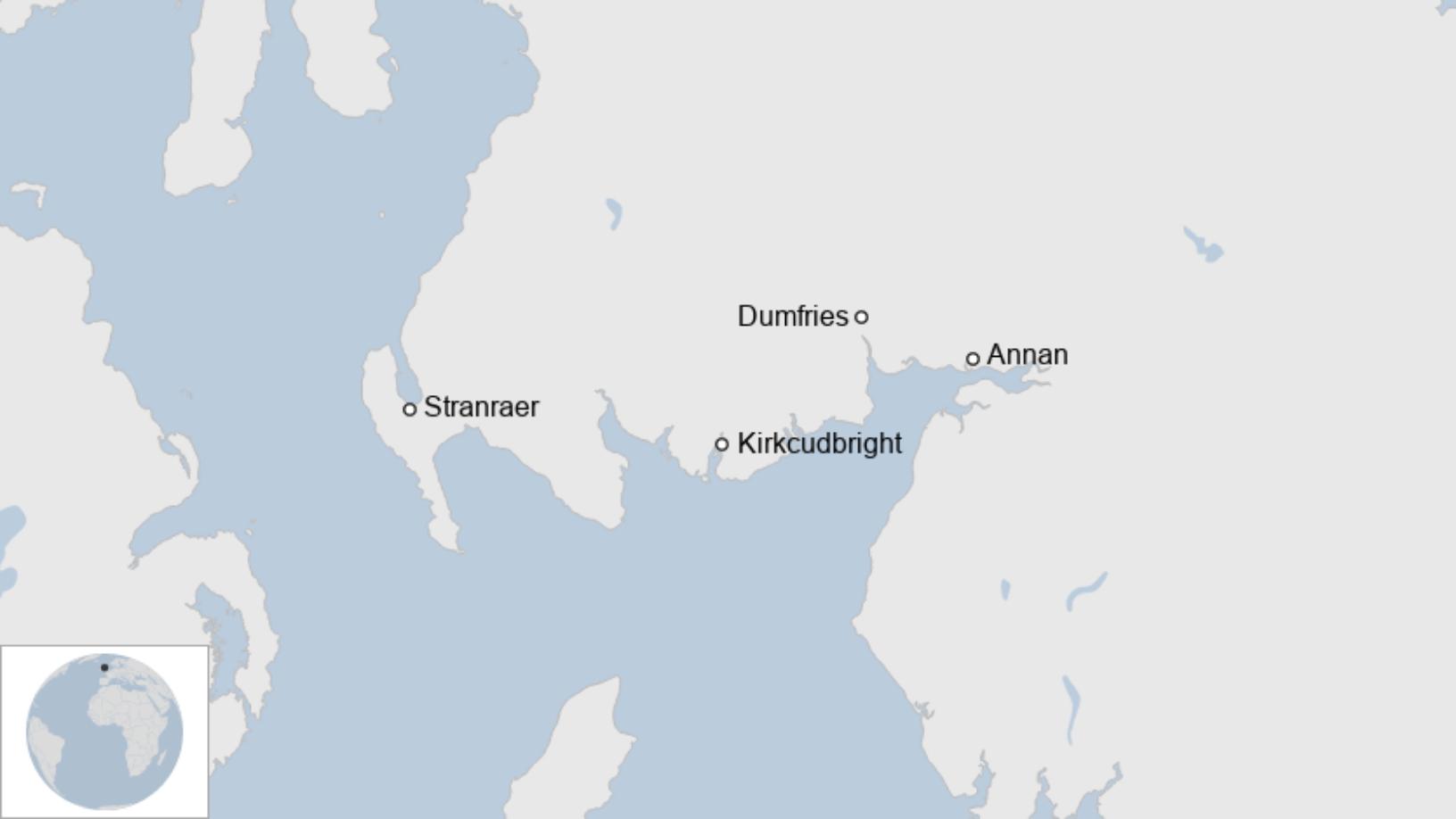 The motion - from councillors Willie Scobie and Tommy Sloan - said the gulls were causing "all sorts of problems" and affecting people's mental health.
It asked the local authority to seek support from the Scottish government to tackle what it described as a "problem of epidemic proportions".
A report to Dumfries and Galloway Council said there had been a gull control project in Dumfries since 2009 which had focused on egg and nest removal.
A survey in 2018 found numbers of breeding pairs had reduced in Dumfries town centre but there was evidence of them being displaced to other parts of the region.
A count in 2020 found "significant colonies" in Annan, Dumfries, Kirkcudbright and Stranraer.
Large numbers have also been reported in Sanquhar.
Licensing changes mean the egg and nest removal scheme can only be offered as a "last resort" to protect public health and safety, prompting the council to look at other options.
They included a trial of a "gull-proof" bin on the High Street in Dumfries.
It is said to have been "extremely effective" and now dozens more will be put in place at problem hotspots and popular visitor destinations.
Gull-proof flaps will also be added to other bins.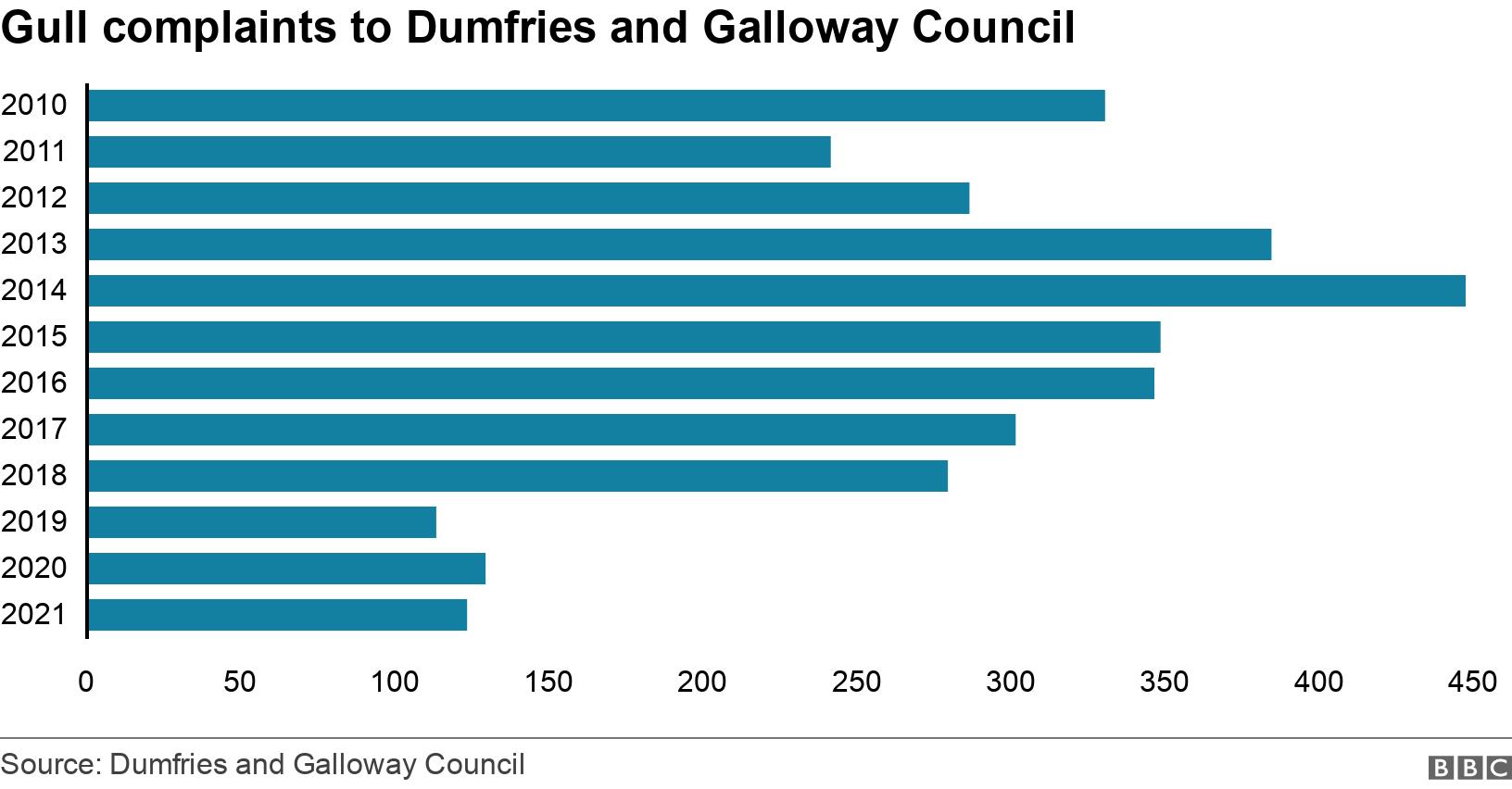 The council said that although it remained an issue, the number of complaints it had received had actually decreased.
However, it recently received an open letter from residents in Kirkcudbright complaining about aggressiveness of the gulls in the town and the "noise and mess" they generate.