Wigtown Book Festival gets 'show back on the road'
Scotland's national book town is ready to welcome back visitors to its annual festival after it was staged entirely online last year.
Artistic director Adrian Turpin admitted it was "not exactly the festival as normal".
However, he said it was "getting the show back on the road" and showed the book town was "open for business".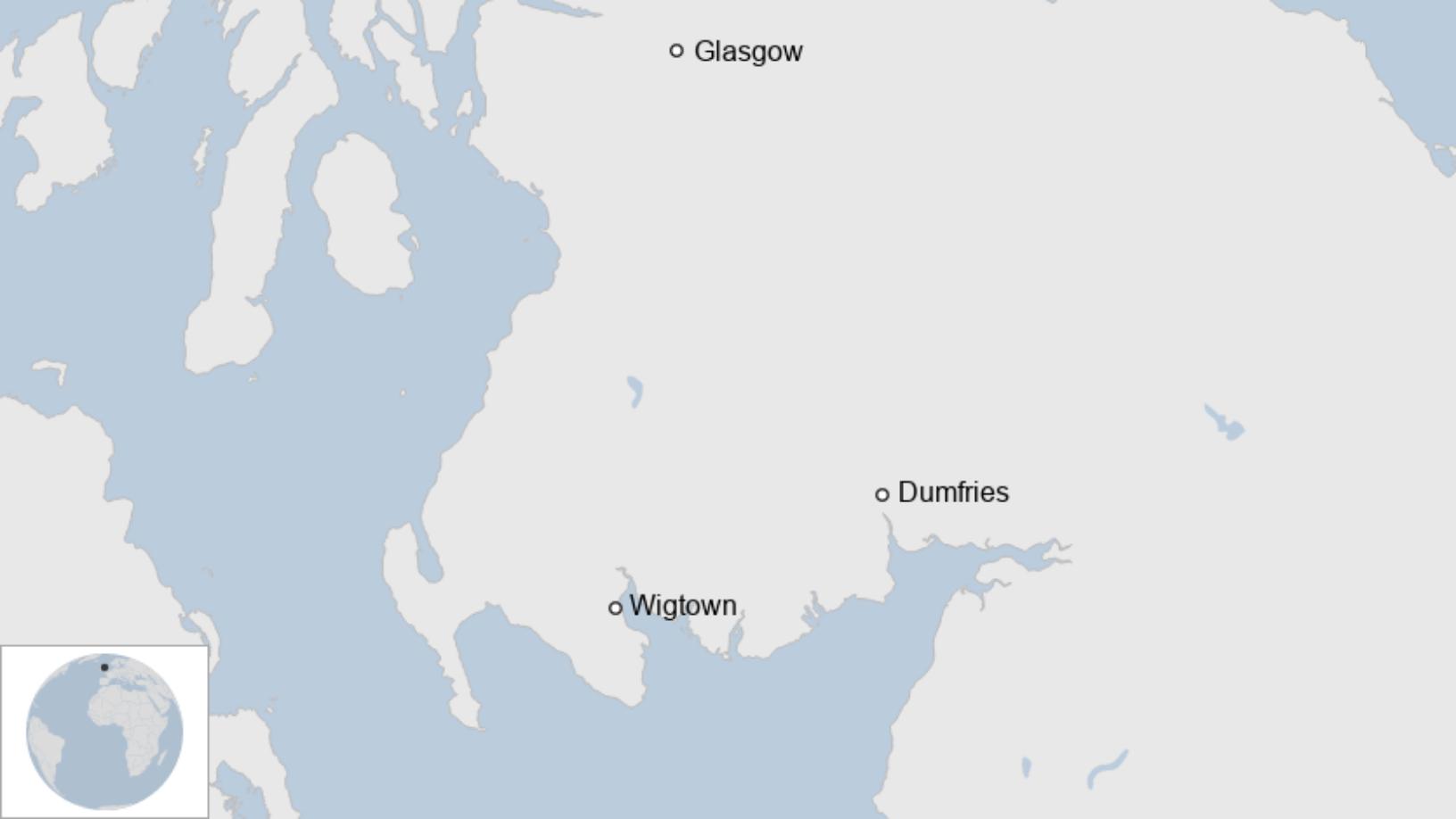 "We've had to plan over the summer without really knowing what the situation would be," he said.
"How would people feel about coming back to live events?
"What guidelines and restrictions would still be in place?"
He said that meant they had had to "reinvent the wheel" for the second consecutive year.
"It was a big learning curve taking the festival fully online last year," he said.
"This autumn, we're looking at streaming events as they happen from venues which is a different kind of challenge."
Among the events this year are:
Mr Turpin said it had been impossible to commit to a 400-seat marquee this year so instead they were using the space in Wigtown's main square as an "outdoor meeting place".
A big screen, a bar, picnic tables, deckchairs and entertainment - and Kelton the giant wicker Belted Galloway - have been put in place.
"We want it to be a social focal point for the event," said Mr Turpin.
"Weather permitting, it certainly will be this Sunday when more than 100 people will be coming together for a communal picnic."
He said they hoped that whatever the festival might lose in scale it could gain in intimacy.
"We want it to feel as playful, inventive and friendly as ever," he said.
"It will be another unique year. But it will also feel, uniquely, like the Wigtown Book Festival."
Related Internet Links
The BBC is not responsible for the content of external sites.