'Come home clear' call to returning Dumfries and Galloway students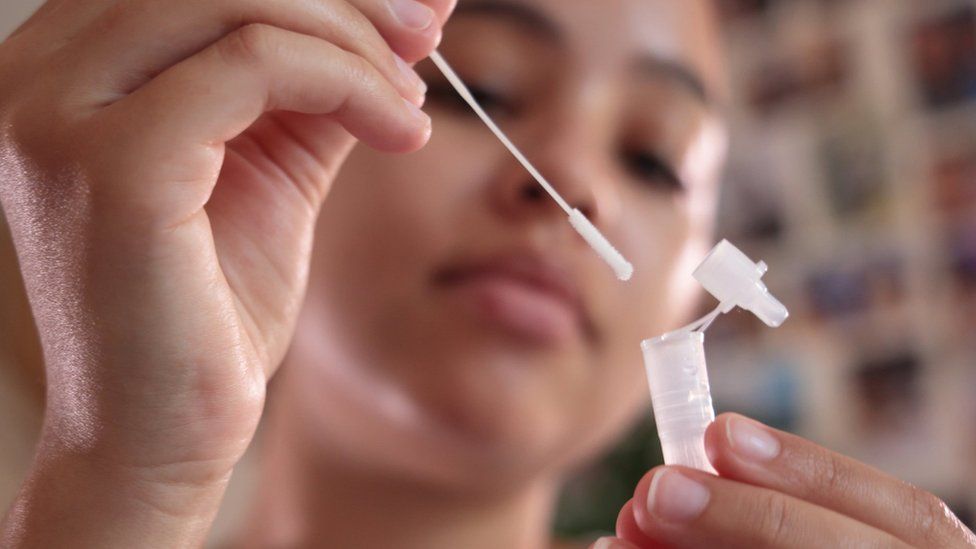 NHS Dumfries and Galloway has urged students to "come home clear" of Covid if they are returning to the region for Christmas.
The health board asked people coming back home to take a lateral flow test before their journey.
It said there was a "real danger" they could pass an infection on to family and friends over the holidays.
Director of Public Health Valerie White said tests were "quick, free and easy" and asked students to take one.
"We are all now being encouraged to take a lateral flow test before we meet up with other households to help reduce the risk of unknowingly spreading the virus," she said.
"We know that students will be looking forward to returning home to see friends and families.
"Please do test and continue to test regularly especially if meeting up with others over the festive period."
She said Christmas could be a "risky time" for Covid transmission, particularly with the new Omicron variant.
"By testing before we meet up, we know that we've reduced that risk for everyone else in the house," she added.
"In the run-up to Christmas, it's important that we're as careful and responsible as possible.
"Please do take a test if heading home, and look to continue regular testing - especially ahead of meeting up with others."