Sport and dance events mark Commonwealth Games handover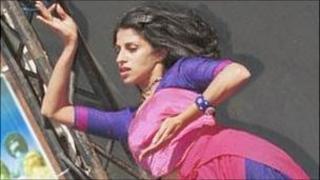 Sport and dance performances and workshops are to be held in Loch Lomond and Forth Valley to mark the Commonwealth Games coming to Scotland.
The October events are part of a £320,000 scheme to raise awareness of the Delhi handover ceremony in India.
The Games for Scotland programme marks the start of a four-year road to the Glasgow Commonwealth Games in 2014.
EventScotland and the Scottish government confirmed funding for five events in Loch Lomond and Forth Valley.
The sessions are part of a programme involving all 32 local authorities, designed to engage communities throughout Scotland in the lead up to the Glasgow 2014 Commonwealth Games.
As well as show-casing a variety of sports, some of the events in Scotland will bring together traditional Scottish dance and Indian classical dance.
The handover ceremony at the Jawaharlal Nehru Stadium in Delhi, India, will feature a 346 strong cast, comprising artists and dancers from across Scotland.